me & my neighbor had a talk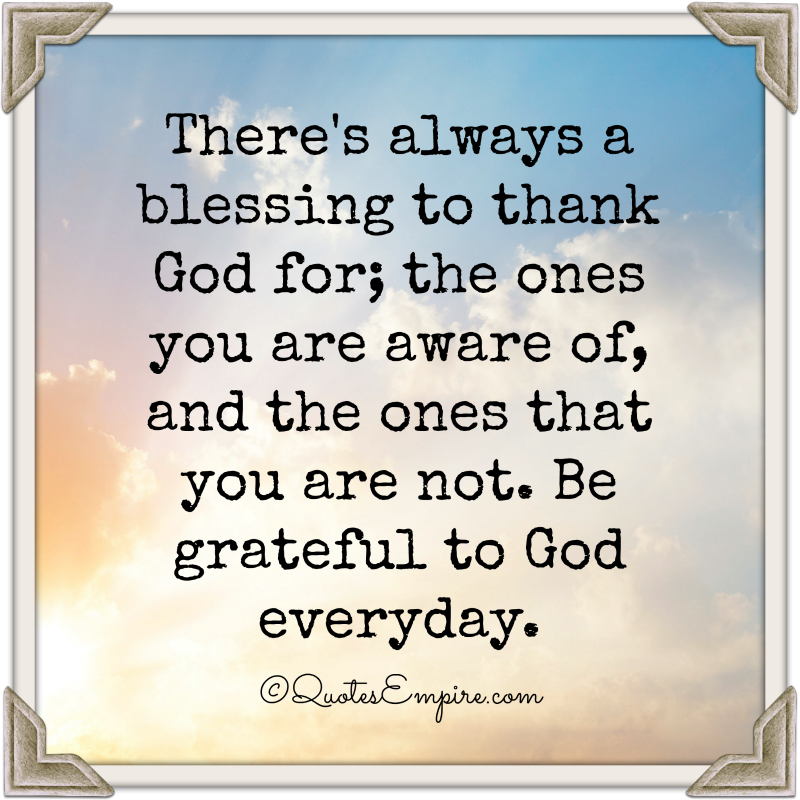 Greencastle, Indiana
June 3, 2018 2:32pm CST
Hello my friends, wow I can't believe we're already into our 6th mo of the year WHERE has this year went so fast? I hope next year goes by just as fast

cause that means I won't have long to wait to get MY S.S income where I can take care of some of these bills we have & get some RELIEF for me. Now check this out folks, this came out of the blue from my neighbor & I'm not one to sugar coat anything you know that about me, I just tell it like it is. Just as we went to leave to go get what little stuff we needed for the month food wise what we heard was horrendous it was him & his X fighting over god knows what & we weren't about to get in it & just held back on leaving. I have no idea what on earth they were fighting about THIS time but after it was settled down & she left in a huff throwing rocks & gravel everywhere we left & was gone like 2 hrs & came back that's when he asked me to come over he wanted to talk & lord I KNEW what it was going to be about as well. So after I got everything done & in order & put up & all taken care of & done I went over there & we talked & LORD what I heard I was like O M G! really? it seems like he's been giving his atm card to HER to get him food & stuff & she's been taking EXTRA $ out AFTER the fact & he checked his acct OOPS. He found that he's like a few 100$ SHORT of what he SUPPOSE to have & he really didn't want to start something he wasn't ready to argue about but when she came over she already had a attitude & BAME the fight began

Cause he told her what he found & like she always does she comes undone & when he told her that SHE'S the ONLY 1 he has gave his card to who else does he have to blame? & she went off like a bomb cause she knows he was right, & well after I heard everything he wanted to say I told him my thought. I told him after ALL this time we've been here we have ALWAYS told him we're here to help any way we can & we're not ones to do ANYONE wrong NMW "No Matter What" & if he wanted to trust someone we are the ones to trust. I was ALSO told he GAVE his deed to the house to her & she says she lost it? knowing that's a IMPORTANT piece of paper she MIGHT just need 1 day I wouldn't trust her as far as I could throw her & to DO what HE did O M G! Well to make a long story SHORT he has had time to really think over ALL I've said since DAY 1 when all this with him & her started 2 yrs ago & he's come to the conclusion that I am right, he needs to get out of here & be done with it all & put it ALL behind him & get on with his life AWAY from HERE! ! So he wanted to know if I would mind him giving HIS 1/2 of the house to US he want's 20,000 for it he's selling HIS 1/2 for 10,000 BUT not out of pocket? as in just sign his 1/2 over to us as IF we paid him you get what I'm saying? Well when I get back from the docs tomorrow (MRI) I am gonna go over there with hubby & have my neighbor make the offer to hubby B-4 I agree to it so THIS way we "BOTH" can decide on the deal & me being 1st on the line. So depending on what all is involved UPFRONT on it B-4 signing ANYTHING & I WILL have it CERTIFIED as well in front of a witness the whole 9 yards so there's NO "MISUNDERSTANDING" & all is on RECORD safe & SOUND. SO that's what's going on with my 1 neighbor I have ANOTHER 1 that I just talked to that I haven't seen in like 2 yrs & she's about a 100 ft or more from us & well long story short I may have some work lined up for like awhile.

So MAYBE we have something going on here that god has set up in his own little way

what ever the case may be I am all FOR it right now cause it's something that could turn into something else down the road.

Thank you for hanging out with me on this & all your thoughts & prayers & understanding & just for being you your are my only friends I have that I can talk to about such things in private you all are AWESOME take care love ya.

Skip navigation Sign in Search Loading... Close Yeah, keep it Undo Close Watch QueueQueueWatch QueueQueue The next video is startingstop Loading... Watch Queue Queue __count__/__total__ Loading... Find out whyClose Reviver Music Loading... Unsubscribe fro
10 responses


• Greencastle, Indiana
3 Jun
@HazySue
OH I pray everyday that something will break in the right direction for a change & let me see something GOOD for once happen.

• United States
3 Jun
@sugartoes
it looks like this might be the break you have been waiting for. I hope so.

• Greencastle, Indiana
3 Jun
@HazySue
fingers crossed & everything goes right it JUST might be, god put us here for a reason.



• Manila, Philippines
4 Jun
Good morning, Gayle. Remember these words. "I TOLD YOU SO"? God will never leave you, just have faith.


• Greencastle, Indiana
4 Jun
@mlgen1037
I knew you were going to say that, YES I do & that's why I SAID when we 1st moved here god put us here for a reason but didn't expect THIS.


• Manila, Philippines
4 Jun
@sugartoes
hahaha am I that predictable now to you? But God had better plans.


• Greencastle, Indiana
5 Jun



• Greencastle, Indiana
3 Jun
@rakski
we have ALWAYS told them we're here to help but they seem to have to learn the hard way b-4 they take action.

• Philippines
3 Jun
@sugartoes
well, sometimes people tend to forget that and they will just remember that when they really are in trouble. He is still lucky to have neighbors like you

• United States Minor Outlying Islands
4 Jun
@rakski
So true, I agree with you. Well hopefully things work out for littletiger.


• United States
4 Jun
I hope it all works out, and everything turns out to be legit. I'd be more than cautious, as it seems you are going to be. You know, making sure he's all paid up and all and you're not getting stuck with more bills or problems. If it sounds too good to be true it usually is. Either way, I am sure you will update us.

• Greencastle, Indiana
5 Jun
@porwest
I will MAKE SURE everything is ON the table B-4 I /WE do anything! ! !

• United States
10 Jun
@sugartoes

I'd hire a lawyer as well if you have not already.

• Greencastle, Indiana
10 Jun
@porwest

yeah with what my good looks? we don't have that kind of $ & yes your right we'd be covered BUT we just can't afford it.


• United States
4 Jun
This is one screwed up story. Wow. I would have never thought something like that. But hey, I get it. There are people like that that will just take advantage of others. And se sounds like a real winner if you know what I mean. And you seem to benefit from all their hardship. Whatever you do just make sure you do not inherit any of the old baggage from him or her. Always make sure you are in control.

• Greencastle, Indiana
4 Jun
@inertia4
Never under estimate what CAN happen when god is in control cause things could turn around in a HEART BEAT & all you got to do is be honest & have the faith god put in ALL of us that most have lost along the way.

• United States
5 Jun
@sugartoes
Well, I don't put any faith into that. LOL. But I know what you mean. In my book that would translate into thinking and doing positive things.


• Greencastle, Indiana
4 Jun
@allen0187
it's not sorted YET it's not even on paper yet it MAY BE just a BIG puff of wind.

• United States
3 Jun
I wish you the best of luck with all of this. Hopefully, things will settle down after all is said and done.

• Greencastle, Indiana
4 Jun
@Corbin5
IF this does go through, I PROMISE all this racket with him & HER will stop & she will have to sell her 1/2 to me or get off the pot & be done with it.

• Green Bay, Wisconsin
4 Jun
So, if I'm reading this right, he's giving you his half of the house, and not asking for anything, even though it's worth 20K. Is that what I'm understanding? My question is, why would he do that? Okay, I know you said he wants out of there, but doesn't he need to have her agreement on it as well? Just wondering how this is a good thing. You could be getting mixed up in something you don't want with her.

• Greencastle, Indiana
5 Jun
@just4him
it's exactly what I said that he told me & WHY would someone do that ? well cause he rather see someone that will make something of the place than these yahoos around here & cause where the place is & how it's landscaped & laid out it's NOT where it WILL sell cause there's NO decent land to it & he's wrecked it where it WON'T sell, how do they say location location location? well this place is in a BAD HORRIBLE location so yeah I'd do the same if it was my place to the "RIGHT" person. OH I can tell you when & IF this goes through SHE'S going to have a SH-T cow & come completely unhinged at the seems I pretty well know that already but by the TIME she does find out it's gonna be TOO LATE to do anything.

• Green Bay, Wisconsin
5 Jun
@sugartoes
I can understand the reasoning behind it. I hope it works out for you. Yes, I imagine she will come unhinged.

• Greencastle, Indiana
7 Jun
@just4him
well cause he's just a person that is trying to get out from under the WHOLE thing & by just GIVING it to someone that's one problem he don't have to deal with instead of waiting to sell it when NO 1 is going to buy it cause of the shape it's in, then AGAIN she may except the fact.


• United States
10 Jun
Glad that things are on the upswing! I hate to hear people argue like that. Sounds as if your neighbor needs to get rid of his gf.

• Greencastle, Indiana
10 Jun
@Shellyann36
he want's out of this place & that's what he TRYING to do BUT he's tied up with the court system when they fell apart 2 YRS ago + he don't have ANY transportation to take what stuff he want's & HIS DOG he has offered my husband if he wanted he take him when he was ready & you know if that's what it will take to get him out of here HE!! YEAH B glad 2.

• United States
11 Jun

• Greencastle, Indiana
11 Jun
@Shellyann36

you sure got that right.


• United States
5 Jun
The Lord has blessed you in a mighty way. I love how you went got your husband, that the right and honorable way to do things.

• Greencastle, Indiana
5 Jun
@popciclecold
we haven't had the talk yet (the 3 of us) but I'm HOPING we will today. I have done told my husband what he told me & kinda gave him a heads up on it.

• United States
5 Jun