which study do you think has a good future.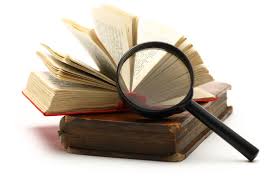 Muscat, Oman
6 responses

• Uzbekistan
4 Jun
Welcome to myLot. Enjoy the site! The first step for all newbies is to read the Guidelines to learn what is allowed or not on the site. Then you can write a post introducing yourself. Tell us a bit about yourself. Furthermore, read around as much as you can, Like and Comment on other members' posts. Only then will members come to your site and do the same. This is called interaction. Don't expect too much money-wise. If you reach $5 a month (the payout limit), you can call yourself lucky. --------------------- What does "computer science is *better*" mean? Better in which respect? If someone only considers a high salary, they won't be happy in a job for a long time. I think everyone should choose the subject they really LIKE.

Have questions about myLot? Help is here!

• Muscat, Oman
4 Jun
thank you so much
@MALUSE
, as you know I am new here so I didn't know about introduce my self. would it be possible to introduce my self now?


• United Kingdom
4 Jun
Welcome to My Lot. I think that it is best someone chooses a career or job that they are interested in. Some people get on well with computers and that is a modern day career for some. Many people like Maths so might work in accounts or at a bank. Lots of people like to help others like a teacher, a nurse or a waitress.

• Philippines
6 Jun
What is in demand right now may not be anymore when time goes by. So I think we should go to what interests us.

• India
5 Jun
Hello and welcome here on mylot. I think its passion which matters more.

• Manila, Philippines
5 Jun
Hi Muhammad. Welcome to mylot. Enjoy. In regards to your question, I agree with you. Anything that is related to technology is actually booming.