Stop Focusing On Your Problems and Focus on the God of Your Problems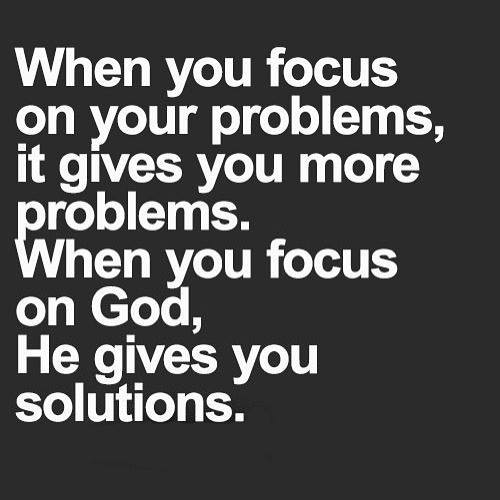 St. George, Bermuda
June 5, 2018 5:38am CST
Many people look at there problems but do not look ton the God of the problems God Tells us to Cast All of our Cares Upon Him Because He Cares For Us. Look Up To Jesus Who is the Author and Finisher of Your Faith Because He is Able More Than Able To Work On Our Behalf. I have Tried Jesus and Hes Alright I know From Experience that He is Way Maker That He is Healer That He is a Deliver and a Savior and a Good Friend. The jist of my post is this Your Problems are Your Problems But If You Focus on the God of the Problem instead of Problem God Will See You Through it .
2 responses

• St. George, Bermuda
5 Jun
Praise God!!!!! God Is Bigger Thank Your Problem and He is Able More Than Able To See You Through.

• Philippines
5 Jun
In other words, we need to MAGNIFY God and not our problems. If you magnify your problems, they'll only get bigger and bigger. Thanks for sharing this.

• St. George, Bermuda
5 Jun
Amen To that I Always Say Praise Jesus More As Much Energy As It Takes To Complain It Takes To Praise God !!!!!