Its a heavy rainy day today, gloomy too

India
June 6, 2018 9:47pm CST
Today is raining in my place. I like rains,but not heavy rains.Today it rained heavily,and I was irritated as i went out I got wet inspite of using umbrella. I usually avoid to go out when it is raining. I don't feel comfortable at all. But is there is some emergency,I have to go,there is no other choice. Do you go out when it rains heavily,or would you like to stay back home?
10 responses

• Manila, Philippines
7 Jun
It also rained hard yesterday. It was a cool night.

always stay safe.

• Malaysia
7 Jun
It rained in India? Gosh, why Malaysia is as hot as oven?



•
8 Jun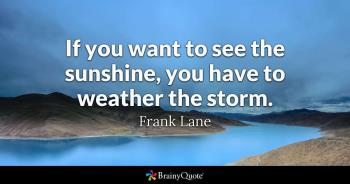 I usually stay at home when it rains and catch up on chores. Sometimes we just have to wait it out until good weather comes again.



• Daytona Beach, Florida
7 Jun
We have not had rain for a long time here in Latvia and we really need it. When it rains I love it if I can stay home.

• Baguio, Philippines
7 Jun
We had heavy rains here last night also but today the sun is shining brightly . I will stay home when it rains heavily.. it's better but if I have to do important thing then I will go out..