Does Press Sec. Sanders Monitor President Trump's Mental-State?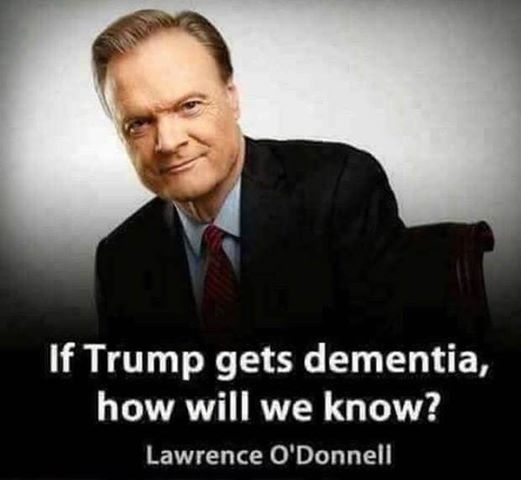 Oklahoma City, Oklahoma
June 7, 2018 7:05am CST
Whether or not O'Donnell actually said this, I think we need some assurance that Trump's all there ... regular check-ups from a psychology pro. When was the last time he talked with a psychologist? http://worldwidewisewordweb.blogspot.com/2018/06/dementia-demented-dement.html Looking for 'his doctor,' I came across 'the rumor that he might be suffering from a genetic disorder known as Klinefelter syndrome. Klinefelter syndrome, also known as XXY, is caused by a redundant X chromosome in males.' We might want someone to look into that.
1 response

• Dallas, Texas
7 Jun
I think everybody needs a psychiatry doctor's professional evaluation. No exceptions. As to the idea of there being redundant XXY that doesn't make sense, either you have female or you have male DNA. LOL

• Oklahoma City, Oklahoma
9 Jun
But then who checks on the doctors? And what if they're demented (and somehow managed to fool us all into giving them 'some high position')?

• Dallas, Texas
10 Jun
@mythociate
, I get it. Yes, you make a good case for discussion. I wish more people read your posts and gave you the comments you deserve. I try to keep in touch with your posts. It is a mad world out there. Yet. you offer a glimpse of sanity in an otherwise gloom and doom day.