Yarn paradise!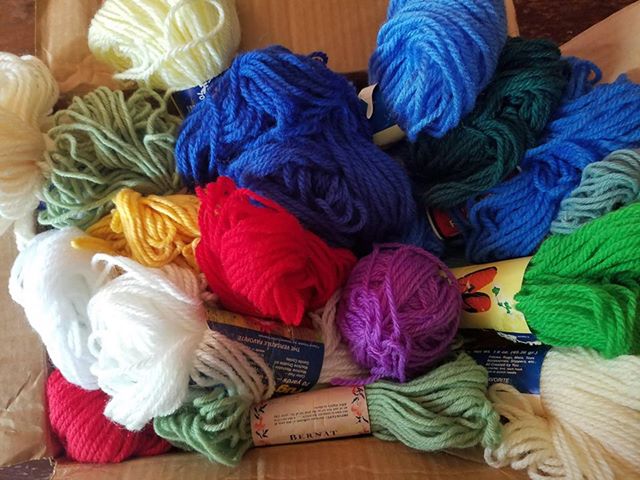 United States
June 7, 2018 6:02pm CST
My husband came home with a lovely package today! Granted it must have been delivered some time and I just didn't know! it was the yarn I had ordered on ebay the other day. It was super quick delivery and the awesome seller even added in some extra yarn they found elsewhere! I bought two rug yarn lots! now I have a ton to work on when outside with the girls or doing stuff sitting down inside. I'm excited to see these prayer rugs completed soon! Get any super good deals lately? Thank you god for this one!
5 responses

• United States
7 Jun
Congrats on such a good deal. I used to try my hand at needlecraft but I just can't do them. I had a loom and did loom knitting, before that it was crochet. I gave the whole lot of looms and yarns to my aunt for her to try her hand at it. I know the feeling of receiving "goodies" so congrats again.

• United States
9 Jun
Thank you! I really enjoy the loom knitting with my kids too.

• United States
9 Jun
@Daelii
I tried teaching my niece but she wasn't too into it. I also wasn't the best teacher.

• United States
9 Jun
@ScribbledAdNauseum
my girls learnt from my teacher :) The local missionary has classes. So I loved learning and didn't realize how actively my kids listened too. Later at home I put my project down for a moment and came back to them working on it! Haha


• Onaway, Michigan
8 Jun
I am sure you will have fun making those rugs with your yarn enjoy.

• United States
9 Jun
Its been sooo much fun! The rugs are now at a semi decent size for the kids to kind of use. So they have been when its time for nightly prayers. :)

• Onaway, Michigan
10 Jun
@Daelii
That's coolI hope they enjoy them.

• Philippines
8 Jun
These colorful yarns looks amazing! i'm happy for you my friend. =)

• United States
9 Jun
Its sooo relaxing to crochet. I'm so happy to have found such a great deal on ebay! usually its just a skein here or there... but this is like a jackpot!


• United States
9 Jun
Those are very fun to do! I found a neat pattern to make kitty cat hats. So when I do start a hat, my kids usually request that one!

• Banks, Oregon
8 Jun
Very colorful collection of yarn.

• United States
9 Jun
it really is! its making it a tad bit easier to make the rugs have slightly different color patterns to reflect the personalities of the people who will have them!