When everyone you know seem to be having a baby and you still don't...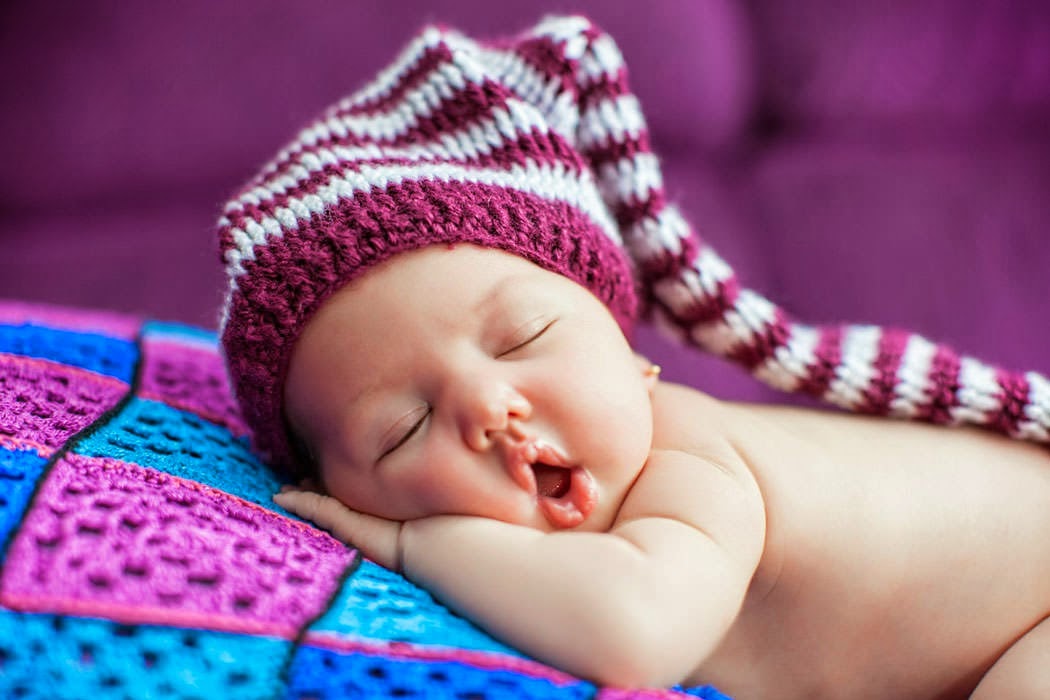 Philippines
June 8, 2018 7:06am CST
I guess I am jealous

My husband and I wanted to have a baby but after a year of getting married, still no luck.

Were not yet blessed to have a baby but I really hope and pray that one of these days, we'll be able to succeed and have a child or children of our own. Anyway, look at the sleeping baby in the picture. Isn't he adorable? The picture's not mine. Courtesy of google.
9 responses

• United States
8 Jun
I can understand but I am sure what ever is meant to be...will be..

• Philippines
8 Jun
Yeah. That's true but we still hope for the brighter side of this.

• United States
8 Jun
@renicemae
I agree and I hope right along with you.

• Philippines
8 Jun
I can relate to your post. It takes us three years to finally have a child then. I almost lost hope but fate is good. Hopefully, it will come to you the soonest possible.

• Philippines
8 Jun
I see. In this moment, I can relate to some parents saying it's hard to make a baby


• Philippines
8 Jun
@renicemae
Yeah, in those three years time of not having a baby. As a man, I've felt my friends are laughing at me and stabbing me at the back. Luckily fate is good.

• Philippines
11 Jun
@simplfred
Did you take any medicine? Is your sperm count within the range? My husband's sperm count is slightly low but the doctor say's it's just within the range and taking medicine may improve the count but a month after the medication, still nothing. What did you take?


• Peoria, Arizona
8 Jun
Almost all the people I have went to high school with either have kids or are married and I'm not close to either and I'm okay with that haha I'm working on my career and that is fine with me.

• Philippines
11 Jun
I see. As long as you're happy with your life, then that is good. But in the married life, having a child is a priceless reward.

• Peoria, Arizona
11 Jun
@renicemae
Of course, but I'm only 22 and I don't even know if I can have kids. I cannot afford a kid either so having a good career would many any child if biological or not coming into my home would be safe and happy.

• Philippines
11 Jun
@DesirousDreamer
Oh! You're still young! That's good. You better focus more on career.


• Philippines
8 Jun
Don't worry, time will eventually come.

• Philippines
11 Jun

• Baguio, Philippines
8 Jun
Ohh hopefully your dream to have a baby will come true very soon.. I will pray for that..

• Philippines
11 Jun
Thank you friend

I pray for your good life too.

• Baguio, Philippines
11 Jun

•
11 Jun
Your wish will come true. Just be positive aboutt it.


• United Kingdom
9 Jun
Life is funny and things don't always happen at the right time. I think stress is the number one way to stop a lady getting pregnant. It is often a relaxing time like on a quiet and romantic vacation that a lady gets pregnant. Maybe a palm fringed island in the Philippines. You need to think about timing. Have your time of the month which begins on day 1 and try to get pregnant on days 7, 9, 11, 13, and 15. If that doesn't work then try days 6,8, 10. 12, 14 and 16. You are most likely to get pregnant on a fertile day in the middle of your body cycle. Good luck.

• Philippines
8 Jun
What a cute baby indeed on the photo! Don't worry my friend. I am certain God will grant your hearts desire. You just have to trust Him..