Almost done!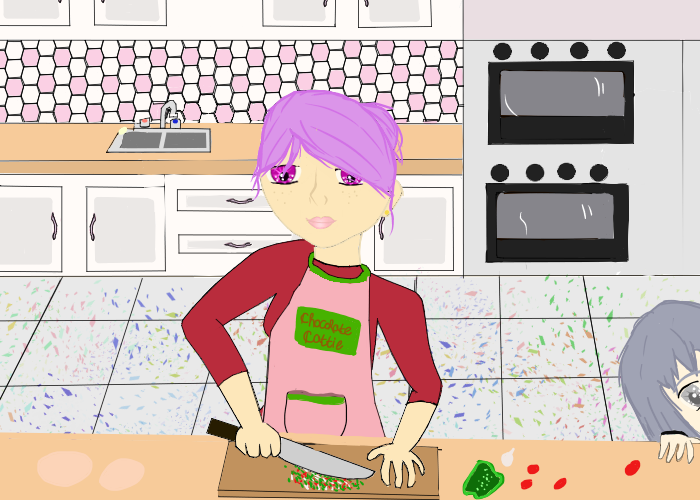 Peoria, Arizona
June 9, 2018 10:37am CST
Oh meh goodness! Meh goodness doods! I honestly don't know what I am saying, I have been staring at the computer screen for too long. Hey! For the majority of this week, I have been working on my first webcomic and I am so excited! Like super stoked because it is actually going out tomorrow! My first webcomic is going to be on my website tomorrow! Ahh! That is nuts! I have just 1 and a half panels left to do (which is a picture) and then I need to make the borders and put it all together and it will be ready for tomorrow. This is so cool! It reminds me when I was in college and I am doing all this work and Sunday is when you just submit everything and hope you get a good response. Monday I am taking a well-needed break from my computer, and then start on the next comic and some social media posts I have been wanting to do. Ahh, I cannot believe all of this is happening. I'll give you guys a little teaser of one of the panels because I love you guys <3 You might not understand what the heck is going on, but that's okay!
7 responses

• Anniston, Alabama
9 Jun
I can barely wait till you have this up! I wanna see it!

• Defuniak Springs, Florida
9 Jun
I am so excited for you and to see it tomorrow when it goes up. You have worked so hard on this

• United States
10 Jun
I am happy for you, you sound so excited. Wish you the best. I am having trouble with my like button.

• Peoria, Arizona
11 Jun
Haha I am so happy and so excited, it is great to have something to look forward to.

• United States
10 Jun
I can't wait to see it! I can imagine how excited you are.

• United States
9 Jun
You are having so much fun with this endeavor!!! Yippee!

• Peoria, Arizona
11 Jun
I really am! I know something good will come out of this!

• Italy
9 Jun
I hope she isn't making chocolate out of peppers, garlic and cherry tomatoes.


• Peoria, Arizona
11 Jun
Haha no she is not, she just loves to cook!


• Peoria, Arizona
11 Jun
Haha I did go to college for this kind of thing!