Is Your Private Life Different From Your Public Life?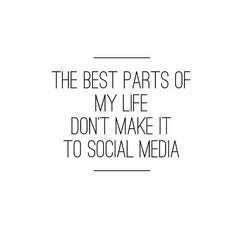 Hong Kong
June 9, 2018 5:19pm CST
Our private life are mostly known to our family and our close friends but our public life are those we presented to others outside of our family and close circle of friends. What's the main difference between your private life and your public life? Does your personality changes when you are dealing with the public in contrast with your private life? Picture credit: pinterest.nz
9 responses


• Philippines
10 Jun
@mandala100
we only have one life. We should make the most out of it

• Philippines
10 Jun
sad to say my introvertness is obvious even in my public life


• Ibadan, Nigeria
10 Jun
Am living the same life anywhere, anytime and anyday

• Canada
10 Jun
I am myself in private as I am in public.


• Hong Kong
10 Jun
Wow! That's great to know my friend.




• Hong Kong
10 Jun
Alright my friend and thank you for your comment.


• United States
9 Jun
Nope. I'm the same me at home as I am in public My mom told me never do anything I can't tell her. God watches you the same when you are alone or with others. :)

• Hong Kong
9 Jun
That's very true my friend. basically no difference for me at all.



• Los Angeles, California
9 Jun

• Hong Kong
10 Jun
It doesn't matter my friend John.