God, Save This Son of Yours!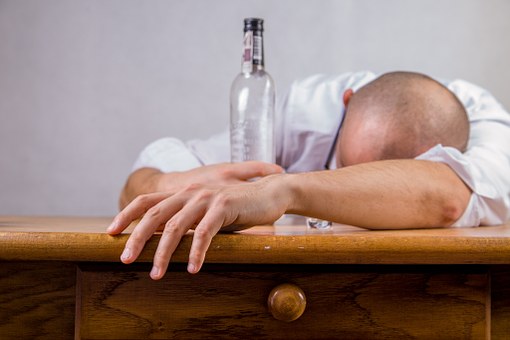 June 11, 2018 2:01am CST
In my heart I am repeating this prayer. This man, a gatekeeper in the school has got himself addicted to alcohol. He has been warned by the school management and if he does not mend his ways he will be fired. As things are, alcohol has already got him in his power.The warning has not improved matters. He has five mouths to feed. His non-earning wife and four school going daughters. His losing his job will bring down immense calamities on them. A good friend in our church, with his own money has got this man admitted in a de-addiction center. The care givers at the center assured we can hope to find this man cured in a month. I can only say some words of prayer!
5 responses

• Philippines
11 Jun
i hope he could finally realize whats more important to him whether his vices or his family. It's just a matter of realization. Addiction can be controlled with self-discipline.

•
11 Jun
I have spoken to him to help him realize his situation and take steps to correct his course. But he seems to have lost self discipline.

• Philippines
11 Jun
@franxav
therefore, we cannot help a man who doesn't want to help himself.

• Bunbury, Australia
11 Jun
I do hope he can be cured of his addiction. These cases are very sad.

•
12 Jun
It is truly a sad case. I hope he will get cured.

• Hyderabad, India
11 Jun
Everybody knows that it is dangerous and harmful. Still, no one asks for its abolition Even the Govt., never shows any interest towards implementation of prohibition. They make it at times when the situations demand.

•
12 Jun
Govts and people in this business make money and so they look the other way.

• China
11 Jun
He can only quit if he makes up his mind to quit drinking.

•
12 Jun
You're right. He has only made excuses so far.

• Banks, Oregon
11 Jun
Prayers going out to him.