The Difference Between Male And Female Gernan Shepherds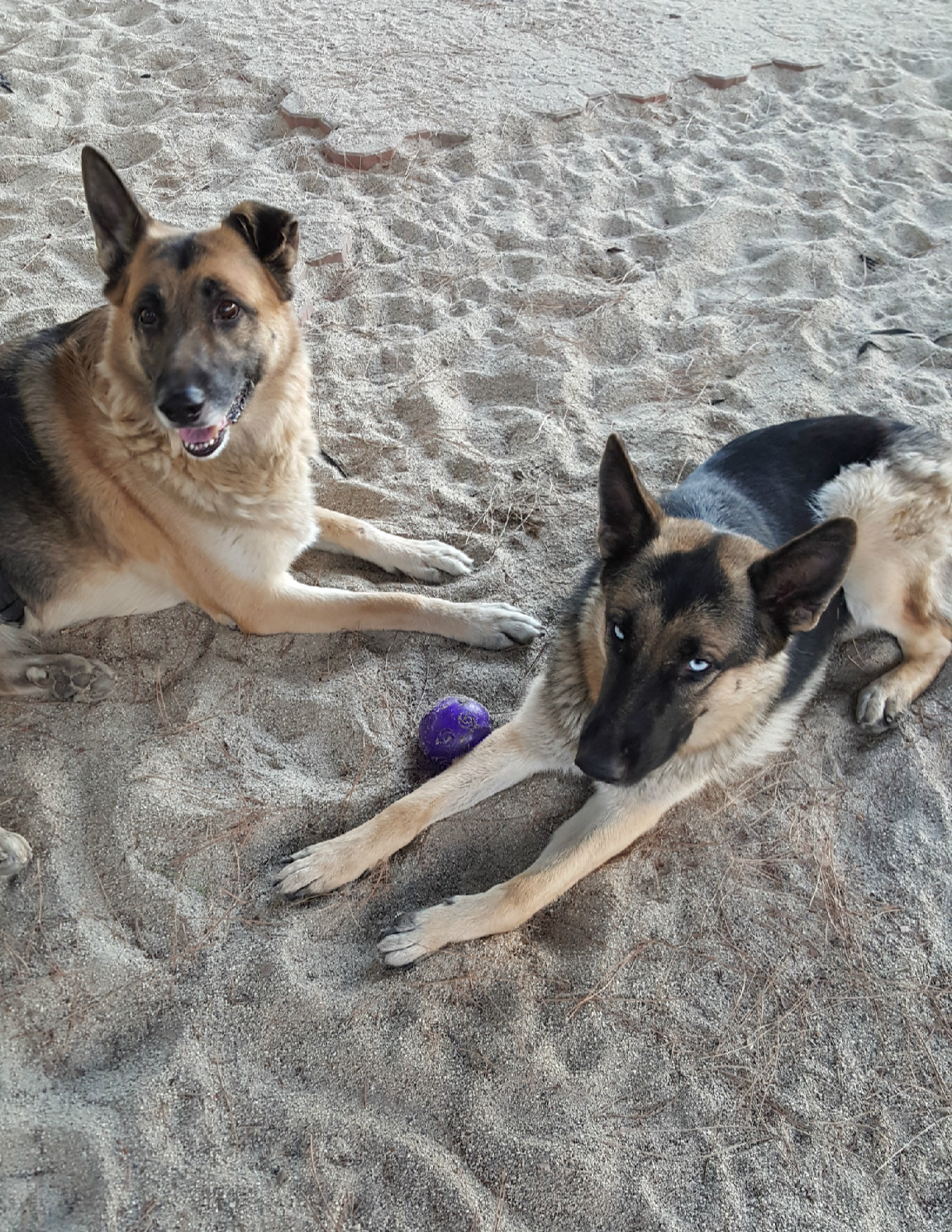 Redlands, California
June 11, 2018 1:55pm CST
Terrorizing neighborhood barking at nothing. Sister is waiting for Pizza and Kai finds away to make me laugh. The Rebel Yell is not so pretty when you whine right afterwards. My sister and I mocking her so funny. Raw Raw run backs over to me whimper whimper! Why Are you crying? They not listening to me. Who? No One is there. Well no wonder you are crying. Showed your true colors You Think Tristan would be proud of you right now? How did he do? Scampers off, RAW Raw, comes back crying, No Tristan never did that, try again. Stop, now you being mean. she says Raw Raw. I can do it but I need fowl play. Awe I get it now Kai. You want the action. Still Tristan would never show weakness. awe screw that guy Raw Raw. Funny conversations with your dog.

2 responses


• Redlands, California
20 Jun
Actually Kai is more behaved than he ever was. He was well behaved also, but he just tolerated no nonsense where it would make you worry between dogs and people if you know what I mean. Kai cannot stand being in trouble, but she does whine way more than he ever did, but think her personality is a bit bigger than his also. I still would have to say prefer him if I had to choose. but please do not make me choose at this point. He just had a way he carried himself, could tell he was a true alpha, where Kai is in for a definite submissive role in a German shepherd pack and nothing wrong with it. Smart in many ways, but when you are such a good leader as Tristan, you not sweating much, but my favorite is he always came and got guidance like any great leader.

• Switzerland
20 Jun
@crossbones27
I do not make you choose, it was only a feeling. Dogs are like humans, there are some who are born leaders, others follow.

• Redlands, California
20 Jun
@LadyDuck
Indeed, hell that picture is a perfect example. That is how all dogs looked around him. An intimidation factor for sure and why he needed my guidance because he indeed let it go to his head at times and had to bring him back down.


• Philippines
12 Jun
I used to mimic female dog when she was crying for food or something.

• Redlands, California
20 Jun
Yeah, that is exactly what I do it is fun. I used to make my old female Siberian Husky start howling. She would cry and then I would mimic of her crying and then all of sudden she bust out the prettiest saddest howls that would make wolves jealous. She was a neat one.