Life Lemons Lemonade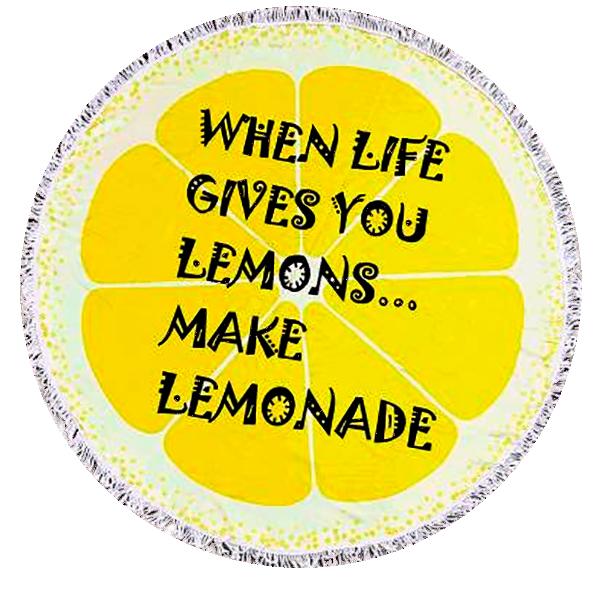 St. George, Bermuda
June 15, 2018 7:36pm CST
I am sure you have all heard the phrase when life gives you lemons make lemonade. I really thought about this phrase today and to me it means sometimes life has sour bitter moments and sometimes life is sweet. In life some days may be good others days may be bad but we need to make the best of all days in life and be Thankful and Grateful For Everyday that God Gives Us Life Health Breath and Strength. Some moments in life Are Bumpy and other moments are smooth but all Moments are a Blessings and a Life Lesson and Part of The Journey So We Must Keep Our Heads Up and Keep Moving Forward No Matter What We Face in Life There Is Light There is Hope At the End of the Tunnel.
9 responses

• Baguio, Philippines
16 Jun
Yes I agree with you. Very well stated.

• China
16 Jun
What you said is very good. It is normal for us to experience all kinds of ups and downs before we reach the destination.

• St. George, Bermuda
16 Jun
Life is a Journey not a sprint A lot of people want everything fast and in hurry but some things in life take time and we have to be patient and enjoy the ride.

• Manila, Philippines
16 Jun
Hi Lynn. That is so true. Life may not be easy but it sure is still worth living.


• St. George, Bermuda
16 Jun
The bumps and bruises will come in lives to me there is more to life then the bumps and bruises I SAY ALL THE TIME DO NOT SWEAT THE SMALL STUFF/

• Manila, Philippines
17 Jun
@WritesFromTheHeart71
I will remember that, Lyn.



•
16 Jun
hmm... true ....but is it easy to make lemonade .......but again no option right?

• St. George, Bermuda
16 Jun
the discussion was not about lemonade it is expression people use to describe life and how things happen in life and how we react to how they happen.



• St. George, Bermuda
17 Jun
Yes we do I look at it this way many people are worse off then us in the world so we must be thankful and grateful for what we do have.

• United States
25 Sep
I have had some really great lemonade made from a couple of my lifes complicated challenges that did not look good at the beginning as I was not skilled quite yet in seeing things all the way to the end before actually proceeding to go forth with my plan