A busy bee this morning.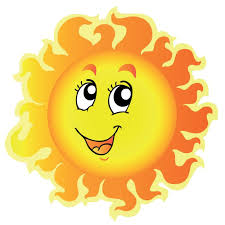 United States
June 19, 2018 10:49am CST

I woke to the phone call that I have an appointment. I saw it said the 30th yesterday. Oh well, I missed one. I am pretty sure it's for a filling so I better eat before going. I had a conversation about making two baby gifts I am waiting to learn more about the sex of the babies. I feel like doing green or yellow to start it. I am hoping one is a girl. I have so much here for that. It will be a mommy and baby gift. Then Crowdtap.com wanted to redo surveys for three samples and the site is acting up. I wanted to get them as well. I am hoping it updates soon. How is your morning going, or night? I wish you all a wonderful day.
6 responses

• Los Angeles, California
19 Jun
It was an exciting morning of laundry.

• Canada
19 Jun
@JohnRoberts
, At least , it was more exciting than dusting.

• Ciudad De Mexico, Mexico
19 Jun
The morning has been fresh and humid. We are expecting rain later and I´m about to go out and get lunch

• United States
19 Jun
I am about to warm up my lunch too. I been fighting it a while.

• Kolkata, India
19 Jun
With mercury at its peak mornings are nothing special

• United States
19 Jun
That can be tough to imagine feeling that way. I am sorry about that. I wish you a better time tomorrow.

• United States
19 Jun
I am going to make a call out if needed. MY aide is going to leave the country for two weeks. She just told me yesterday and tomorrow I have no aide. Really nice right. I agree. Lol


• United States
19 Jun
Thank you and you enjoy that nice meal I am sure you have.

• Ponce De Leon, Florida
19 Jun
I'm waiting on a call for an appointment too. My phone cut out during the phone call I was on thirty minutes ago. So that was a bummer. Nothing much here.

• United States
19 Jun
Oh, that is a bummer I am sure they will return the call. I am hoping the weather holds up for you today.