Another Musical Pilgrimage (Part 1)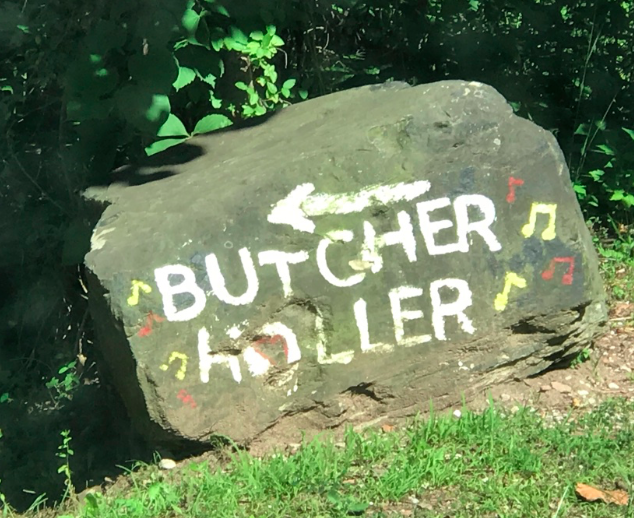 United States
June 20, 2018 9:35pm CST
When I went on a weekend jaunt last month I stopped in Rosine, Kentucky on a musical pilgrimage. Rosine is the birthplace of the "Father of Bluegrass Music," Bill Monroe. This time around I was on the other side of the state, but I still stopped to honor one of the greats in music. If you look at the, ahem, "sign" above, you have no doubt where I was: Van Lear, Kentucky. And people who don't care a thing about country music know who is from Butcher Holler. The Loretta Lynn birthplace wasn't open when I got there (that'll show me to goof off at Natural Bridge, huh?), but I still looked around. It's as country as she described it in her songs. Van Lear is the nearest town, and that's being kind: it would have been quite a walk. "Not much left but the floor," Lynn wrote in her famous song. The cabin has been rebuilt, though, to give people a good indication as to how her "daddy loved and raised eight kids on a miner's pay" in the economically strapped part of eastern Kentucky that Loretta (and sister Crystal Gayle) called home. The beauty of the area and the simplicity of the region shows how Loretta Lynn came to be what she is: a gifted, talented singer who's honest and down-to-earth. As she said in another song, "If you're lookin' at me, you're lookin' at country." Indeed.
2 responses

• Los Angeles, California
21 Jun
There is an actual museum at the rebuilt site? I know she opened her home for tours.

• United States
21 Jun
It was closed and gated when I got there, and given eastern Kentucky's reputation I didn't want to trespass. I think it's just a rebuilt cabin. The "souvenirs" would be at Webb's General Store, which is owned by relatives of Loretta.

• Redlands, California
21 Jun
That's neat, I Need to visit your state proper, we drove through it and was asleep to find myself in Kentucky was very disoriented. No, not your state, but way my friend woke me up. Ground half frozen but he wakes me up only way a Marine could and you get that feeling who do you want me to shoot. No, look blue grass. oh cool. It was pretty and feel I should enjoyed it more but think we partied to much the night before. I liked that movie about her. Only saw bits of it. Liked the music scenes.