The Benefits of the 'Trade War' are being reaped!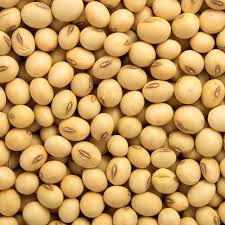 Kingston, Jamaica
June 21, 2018 10:45am CST
In a few previous articles; for example, http://www.mylot.com/post/3186447/trade-war-redux I mentioned how those of us in the 3rd World are enjoying Trump's 'Trade War'. As we knew more about American Trade than the POTUS we were aware that once there was a response from China, America would be stuck with a bunch of products it couldn't sell. One of the products we in Jamaica had our eye on was soy beans. We know America has very little market for soy beans. We use them, among other things, as feed for chickens. Stuck with millions of tons of soy beans, America began to scramble for markets and virtually begged us to buy them at a very very cheap rate. We hemmed and hawed, got the rate even cheaper, and bought them. The price of chicken has gone down. Our Ministry of National Security is looking at some new police cars, and we expect to get them at half price from the U.S.... as China buys more cars from America then Americans buy. Many of us are looking to get Levis jeans for the price we pay for Chinese knock offs. Go dere Trump!
2 responses


• Kingston, Jamaica
22 Jun
I expected it. You know, Trump has no idea of world events, no clue as to who trades what with whom. So, other countries, who actually have educated and intelligent governments know how to deal with it. I doubt any country beyond America will suffer. Rem. if a country doesn't import X from the US they can import X from other countries.... this isn't 1950.


• India
30 Jun
US has imposed many duty increases on import from India as well so India will also try to reduce imports from US. In longer run though, such protectionism won't help both United States and other countries.

• Kingston, Jamaica
30 Jun
In a way it will inspire new markets. China became such a major trader not by selling to Europe but by selling to 3rd World Nations. By going into Africa and dominating the markets, coming across to the Caribbean and filling the markets. If right now, the U.S. put a ban on all televisions, fridges, washing machines, computers, cars, clothing, shoes being sold to Jamaica, we wouldn't notice.