3 years first visit to the ER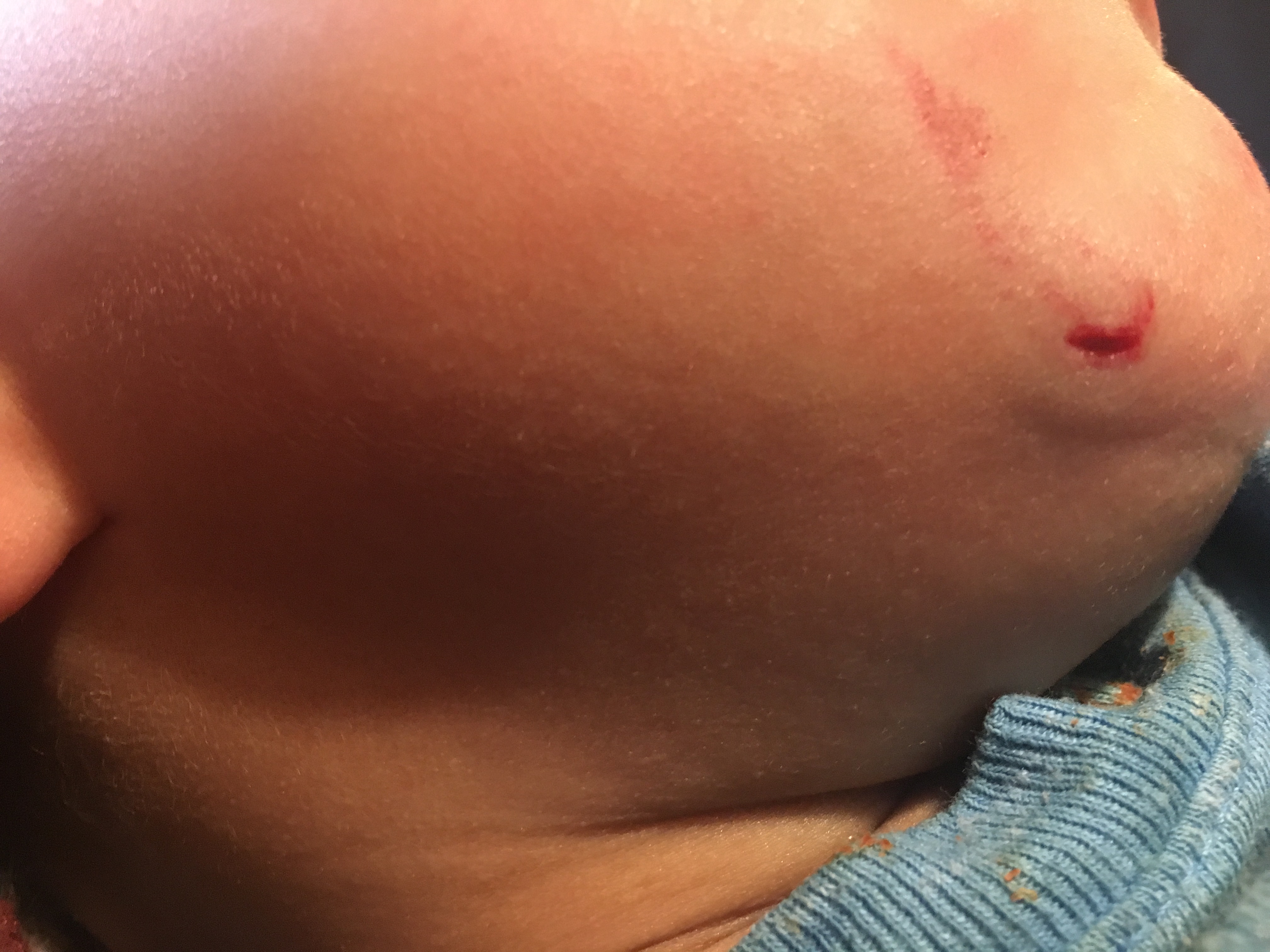 United States
June 28, 2018 10:46am CST
Well let me start by saying he is okay so don't worry! My youngest who is 3 fall and hr his chin on the side of our coffee table. He came running into the kitchen crying. At first I thought he just had a little fight with one of the other 2 boys but when I asked I got no's. When I saw some blood on his face I made him show me which he didn't want to. I covered it and text my husband who works at an ER 30 minuets from our house. It was almost the end of his shift so he left a few minutes early after talking to one of the nurses and another Reg person to make sure they had things covered. Since I was still babysitting for the day he took our son to get looked st. From what I could tell it looked like he bed a stitch many two but still need to be seen by a doctor. I would have took him myself but with 2 kids not my own and it hung no life threading I didn't want to take all 5 kids to the predi ER with me unless I had no other choice. After they got there checked in he didn't have to wait long to be seen the places was empty which is a good and bad thing for an ER. The nurse and doctor looked st him and she said he just need a little glue for his chin. Yay no stitches! For him being a brave boy I'm going to get him something small. It'll take for a week or 2 for t to heal but the glue will break down slowly allowing hit to heal more naturally.
5 responses

• United States
28 Jun
Kids are resilient and heal much faster than adults, here is hoping no scar and soon the chin will be all healed up !

• United States
30 Jun
I'm pretty sure there won't be if so it'll be a small on his jaw line

• United States
30 Jun
@ShyBear88
lots of Vitamin E for a few days rubbed into the injured area, topically though, and he'll show no scarring at all

• United States
1 Jul


• United States
28 Jun
Awww your poor little boy. Glad he's okay but sounds like he was brave getting his chin taken care of.

• Manila, Philippines
29 Jun
Hi C. Yey no stitches. Hope he will be okay. But what is the glue? Is it a medication?

• United States
30 Jun
The glue is away to putting the skin back together without the use of stitches if a cut is deep and wide enough for it but not for a stitches. It isn't really medication it lets your body blood pull and pull the skin back together like any other cut would

• Manila, Philippines
1 Jul

• United States
2 Jul
@mlgen1037
his tap fell off but it looks a lot better. It's go a scab now which is a good thing.



• United States
28 Jun
Oh, so glad he was a brave boy. He will be delighted with a little something as a reward for his bravery.