"He that lie down with dogs shall rise up with fleas"~ Benjamin Franklin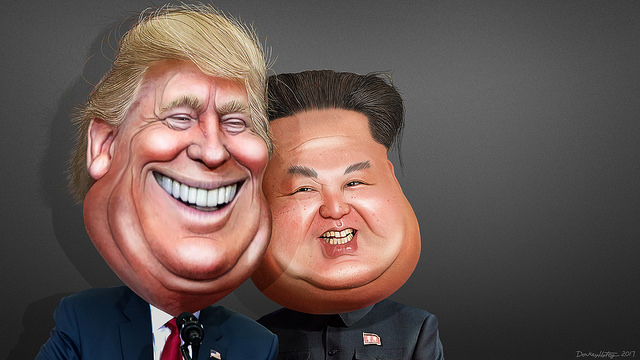 Philippines
June 28, 2018 6:18pm CST
"Show me your friends and I'll tell you who you are" is another quote that basically condemns a person to being guilty by association. While it cannot be denied that we are influence by the people around us, does that mean human failings such as dishonesty or lack of empathy is contagious? Consider the recent uproar on child separation at the US-Mexican border. Was the owner of the restaurant right in refusing to serve Sarah Sanders and asking her to leave simply because she works for Trump? How about the double standard applied by police officers stopping and searching vechicles base on racial profiling? If you feel strongly that discrimination and stereotyping were involve in the two questions I ask, then maybe President Donald Trump should be given the benefit of the doubt when he commented on white supremacists and neo-nazis in the Charlotteville incident that there were also "some very fine people on both sides"?

Your thoughts on grouping people base on the company they keep and using the standard of the title quote to draw conclusions about their character. Image: flickr (Creative Commons)~Donkey Hotey
5 responses

• Calgary, Alberta
29 Jun
I am so happy that I am in Canada and I like the current head of state and the possible people to replace him from opposing parties. The thing is if I have a friend who cause nothing but harm to others, I will cut ties with that person. I do not want to be associated with societal trash.

• Philippines
29 Jun
I find it admirable the way Canadians calmly treat Trump's unfounded outburst and derogatory remarks against Canada and it's leaders. You're in your rights cutting ties with someone who is affecting your social standing and image among your other relationships. But at least you gave him the benefit of the doubt by becoming his friend for a while.


• Calgary, Alberta
29 Jun
@josie_
I dont think The Kims from the North needs Benefit of a doubt after the cruelty he did to the people that cows have more rights than humans.

• Philippines
29 Jun
@CaptAlbertWhisker
_No person with a modicum of decency would dispute the human rights violations in North Korea.. Although Geo-politics warranted the summit between Trump and Kim Jong Un, photos taken during the meeting show how comfortable the US president was in the company of dictators compare to his body language during the G-7 meeting among democratically elected leaders.


• United States
1 Jul
I think racial profiling is wrong. I also think parents getting their kids taken away was a little harsh.

• Philippines
30 Jun
There's just so many problems that the media is showing on that country. Makes me happy that I didn't get approved by the embassy over here when I was applying for work abroad.

•
29 Jun
I haven't checked the news lately so know nothing about the latest. Glanced some weird headings in the news re: some black groups (extremists in the US), planned to terminate white cops after some recent shootings in which white cops killed some young black youths. I hope they won't do it. Sounds bad!