Peace and Quiet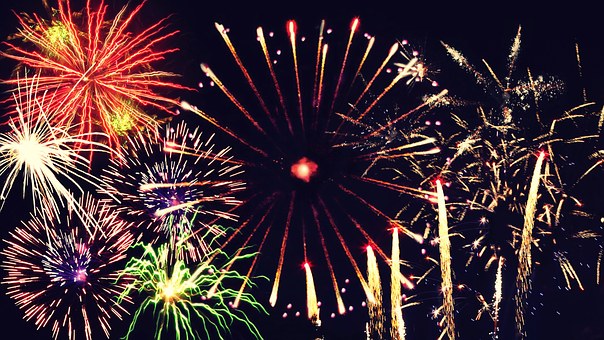 United States
July 6, 2018 11:14am CST
Hope everyone had a safe and happy Independence Day/time off? Pandora, our dog and I are glad it's over!!! Our one neighbor always has fireworks about a week ahead and a few days after. Our dog gets nervous because of the fireworks,so she is upset. Then the day before the 4th, the mother-in-law was out on her trike/motorcycle revving it up... she wasn't riding it, she was just revving up the engine!!

I guess because the other neighbor was making noise, but at least they all quit making noise by 10 p.m. On the 4th, we had lightning, thunder and rain for the fireworks show!!! There were a few people though in the neighborhood that were lighting off their fireworks. So, today Pandora is napping all day!!! Do you have pets that get nervous when they hear fireworks? ~Peace~
5 responses

• New Delhi, India
6 Jul
I Think most of the animals become nervous with fireworks

• Canada
6 Jul
I have a cat. Not an animal with nerves of steel. She gets nervous over a cucumber.


• Lenox, Georgia
6 Jul
My dog could careless about any noise or anything really. I'm sorry it upsets your fur baby though.

• United States
6 Jul
When I had dogs they were terrified. Gus would shake and cower and cling to me while Cookie would run outside and bark until she was exhausted. I had to block the dog door and sit with them till after midnight most years. I hate people who set off fireworks in their neighborhood. It's illegal, dangerous, and torments animals and our poor Veterans with PTSD. My son and his wife went to a "fireworks" display that was performed by drones. The small town just outside our city limits cancelled their show because of the fire danger here in the Southwest and substituted the drones. I saw a video and it was beautiful! Just no loud explosions and no fire danger. I wish this would become the norm all over the country!!