Do you Have Bittersweet Memories of Love?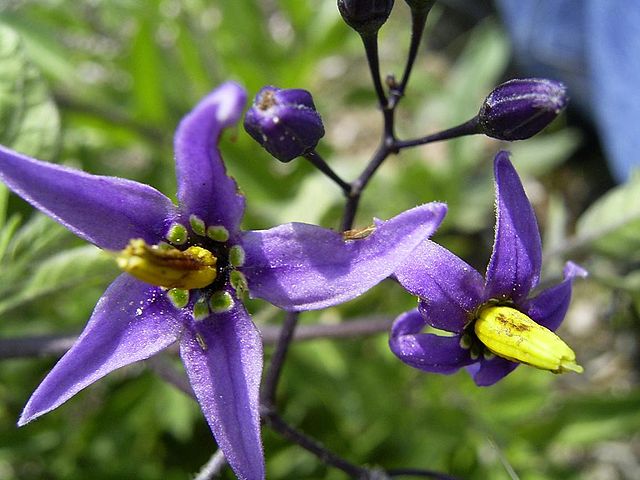 Philippines
July 7, 2018 4:28am CST
Is it possible to forget even with the passing of time? In unguarded moments the past have a way of sneaking up on us. Bitter Sweet Memories Bitter sweet are the memories of you fading in and out from my distant past Like murmuring waves calling out to shore a plaintive cry of love unrequited They are the shadows gathering in vengeance a staccato of grief and sorrow the unforgiving pain closes in Light is overcome by darkness we find comfort in forgetting I flee the bitter truth drinking from the cup of oblivion Hic!

Photo:Wikimedia
10 responses


• Australia
4 Oct
Wow! Well written. It reminds me of my bittersweet memories of love. Glad I found someone to make them not so bitter.


• Australia
4 Oct
@josie_
It was always one sided for me while I was growing up. One sided crushes are very common. I finally got lucky!



• Redlands, California
7 Jul
Busted out a peom, Love it. Positive and dark, neat how you did that.

• Bangalore, India
7 Jul
@josie_
We loved your poetic side!! Please write more often.


• Philippines
8 Jul
i like it. ...let's drink to that!

• Philippines
11 Jul
@josie_
water as chaser would be fine. or ice cubes?

• Philippines
11 Jul
@ridingbet
_I'm more concern with the hangover.


• China
7 Jul
I love the poem,which affords food for thought,though a bit difficult for me to get into.

• China
8 Jul
@josie_
Li T'ai-po is a famous poet of the Tang dynasty (618-907 A.D.) here.I have read the romantic poem above.

• Philippines
9 Jul
@changjiangzhibin89
_Something gets lost in translation but I like how it express my feelings and it partly influence the poem I wrote. I deleted it because it may have violated mylot's copy/paste rules. Just to be safe and not have this post removed.


• Holiday, Florida
8 Jul
thats sweet and yes as i age that happens more and more. remembering good times long gone by

• Bangalore, India
7 Jul
Nice poem!! Every relationship will have it's bittersweet memories to cherish down the memory lane


• Bangalore, India
7 Jul
@josie_
Yes it might get bumpy. But better to avoid the bumpy ones and cherish only the Rosy ones.

• Daytona Beach, Florida
7 Jul
A lovely poem the emotions shine through. As for me I still miss my husband. This August will be one year since he passed on. However, I have the memories and I have returned to the US and I am in Daytona Beach, Florida ready to start a new life and put the past behind me.

• Philippines
7 Jul
I'm sorry for your lost. I hope fond memories of him help you through his passing. It is good to know that you are starting a new life but from time to time open that box of treasured memories. The past, the present and the future are all inextricably bond together.

• Philippines
7 Jul
That's a beautiful peom, thanks for sharing with us. We always have our bittersweet memories, if you haven't experience it-- your life isn't complete.