I Have a Theory ...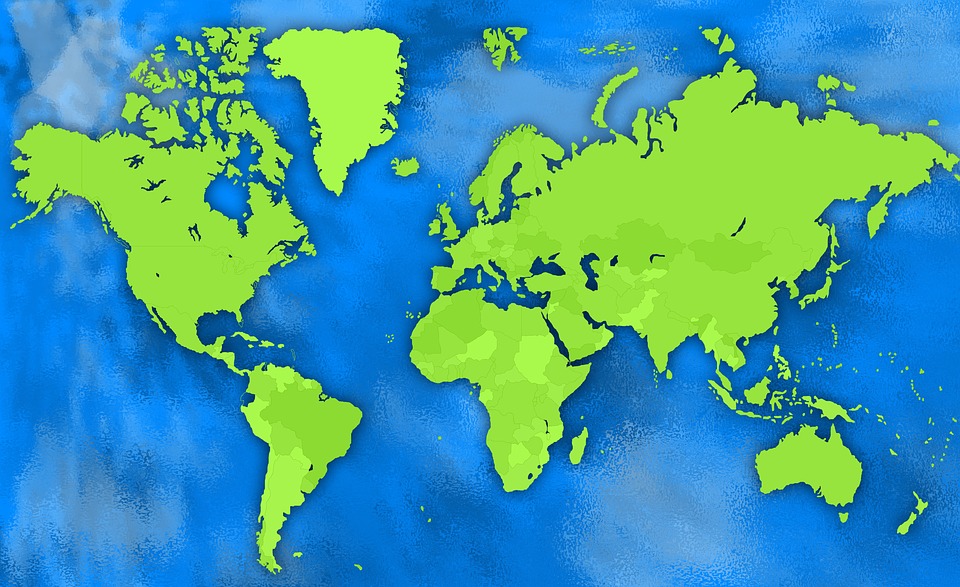 Austin, Texas
July 13, 2018 12:16am CST
Lifting a quote from the article published in The Guardian.
"The origins of our species have long been traced to east Africa, where the world's oldest undisputed H-mo sapiens fossils were discovered."
According to this article, scientists are saying …
"Hmmmm?? I'm thinking on this and … ??? … Hmmm??"
Well I'm not a scientist but I did a little "Hmmmm-ing??" My "Hmmmm-ing??" led me to a theory. You may not believe the Biblical account of the flood, but many scientists say that there is more than ample proof that the whole world at one time was flooded. If that's the case, then … would it be unreasonable to think that the flood lifted up one person who was living on one side of the earth and the waters tossed their dead body to the other side of the world? I'm not good with geography, but let's say Africa and Antarctica are located in two opposite extremes. Maybe those H-mo-sapiens actually once lived in what we now call Antarctica, but when they drowned in the flood their bodies got washed all the way over to East Africa. That's why we found their fossils there? It doesn't mean that's where the first man originated or was born! I think my theory make sense! What do you think? (Say what? Yeah I know. It's late at night. I'm yawning.

I should go to bed and stop thinking up crazy stuff.



)

Researchers say it is time to drop the idea that modern humans originated from a single population in a single location
9 responses

• Baguio, Philippines
13 Jul
Hehe!!! That's interesting! You should take your rest now. Good night!

• Austin, Texas
13 Jul
Thanks. I started watching a Korean drama and then fell asleep.


• Baguio, Philippines
14 Jul
@cmoneyspinner
hehehe!!! What kdrama are you watching now? I am currently watching Hwayugi

• Baguio, Philippines
15 Jul
@cmoneyspinner
I watched many kdramas on Viu app.. I have never watched those you mentioned above.. Did you watched the "Saimdang"? It's a nice one. I also watched Black, The man who guards me, hate to love you and many more..



• Austin, Texas
13 Jul
That's another thing! They have scientific proof showing where certain places used to be a body of water but now it's closed up and it's dry land.

• Switzerland
14 Jul
@cmoneyspinner
There are small shells in my garden... we do not have the sea anymore in Switzerland.

• Austin, Texas
14 Jul
@LadyDuck
- Incredible! Does it sort of make you feel sad to see sea shells without the sea. I remember going to the beach as a young child and collecting sea shells. I can't imagine being able to collect them in a place where there is no water. It would just seem so bizarre.


• United States
27 Jul
I think your theory makes sense and I guess it will be many millennia before they figure out exactly what happened. As we discover more and more fossils, more will be revealed. In the meantime, it is now on my list of questions to ask when I get to the other side lol

• Austin, Texas
27 Jul
Oh! Are you keeping a list too? I got lots of questions!



• United States
27 Jul
@cmoneyspinner
Oh yes but I have to say, I have dropped Davy Crockett off my got to meet as soon as I get there list lol He was the one from my childhood I most wanted to meet.


• Austin, Texas
13 Jul
Thanks. I got the idea from a rock. There was a report that scientists identified a piece of "ancient rock" that apparently had managed to makes its way all the way from Africa to Alabama USA.

• Malaysia
18 Jul
I think I read about that once, but I didn't go as far as you, and I just went from "Hmm.... really?" then stopped thinking about it and moved that behind. I am not so analytical and I am very lazy to think about that too. Good to know your interesting theory!




• Philippines
13 Jul
Such an imaginative mind my friend. But I think I will agree to the possibilities.