Meow Meow Meow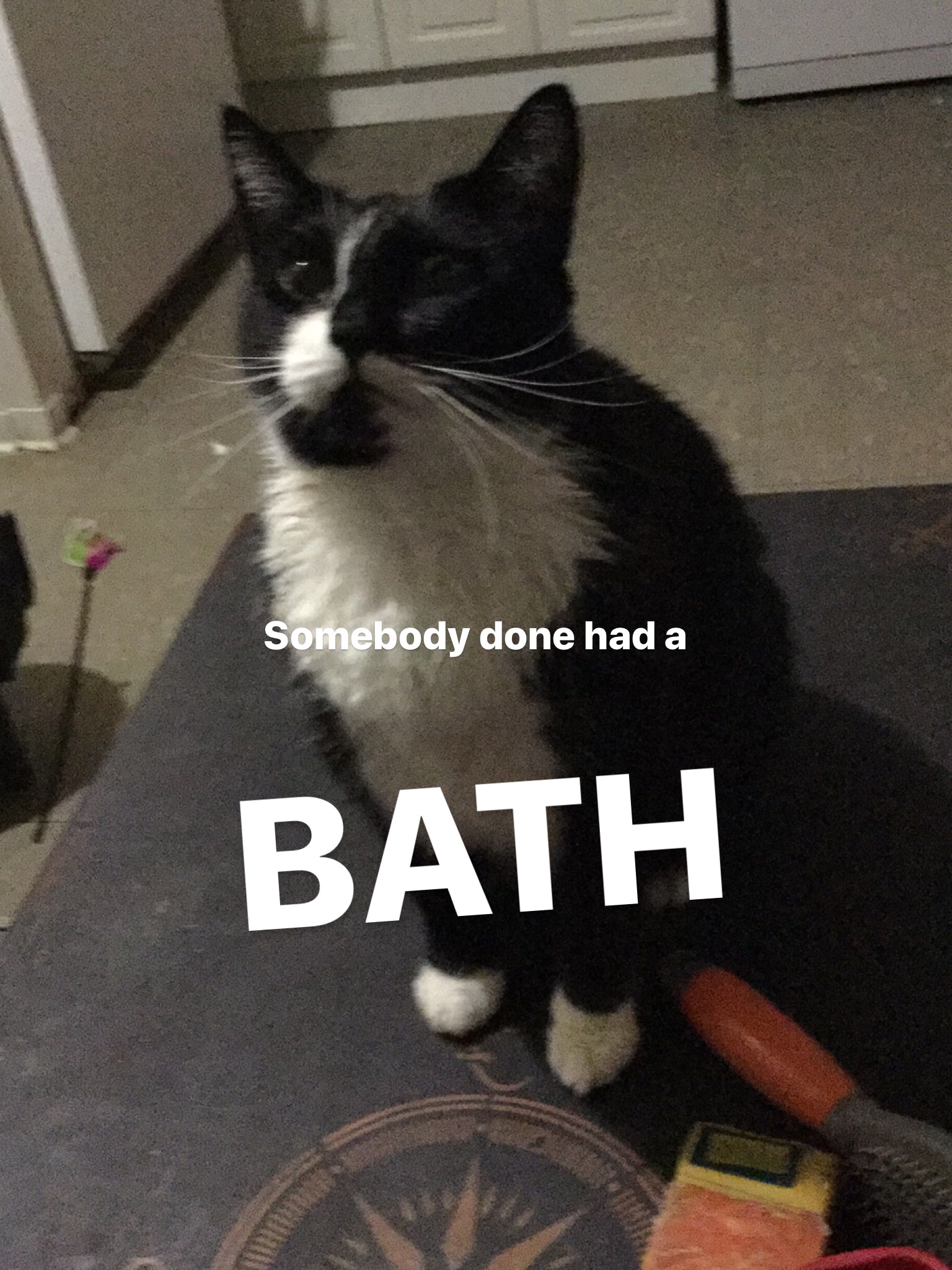 July 15, 2018 1:10pm CST
It feels like my cat meows at me all the time. I know it's because she's is bored, but the more she does it the less attention I want to give her. Right now she is on a diet and needs to finish most of the food in her bowl before she gets more, so sometimes she is more persistent and that's okay because she letting me know that she is done and it is time to reward her with more food. Is there a specific time of day or reason why your pet pesters you? (Other than dogs needing to go out.)
5 responses


•
15 Jul
Her name is Phantom, because of her face but she is also quite the menace.

• India
15 Jul
No I don't remember my dogs doing something like this, exfept for once when my doggie was to deliver her first litter at my place! She was literally crying in pain to deliver her first pap keeping her head in my lap...subsequent deliveries she had normally! Thanks!

•
15 Jul
That would be quite something, I helped a friends cat through delivering two kittens but she was actually quite quiet.

• India
15 Jul
@AgoriphobicPirate
, yes, then the situation becomes different! Since I am a Vet I could understand her and helped her out to deliver the first pup, but then for a common person it is really a heart rendering situation! No?

•
15 Jul
@AKRao24
It sure is. I didn't even grow up with cats and no idea what I was doing. The internet was somewhat helpful but mostly instinct lead the way, for both of us. The cat was freaking out, and so was my friend, so my job was mostly to calm them both down through the long process.


• Philippines
15 Jul
Our cats just meow when I have food in my hands.

•
19 Jul
@AgoriphobicPirate
I feed my cat twice a day. She has diet dry food because she needs to lose weight. She is always looking on the floor for more food so I have try and make sure I get it up before she gets to it. She wants my food when I am eating and I tell her she has her own and cannot eat mine and that I do not bother her when she is eating.