My Magical Machine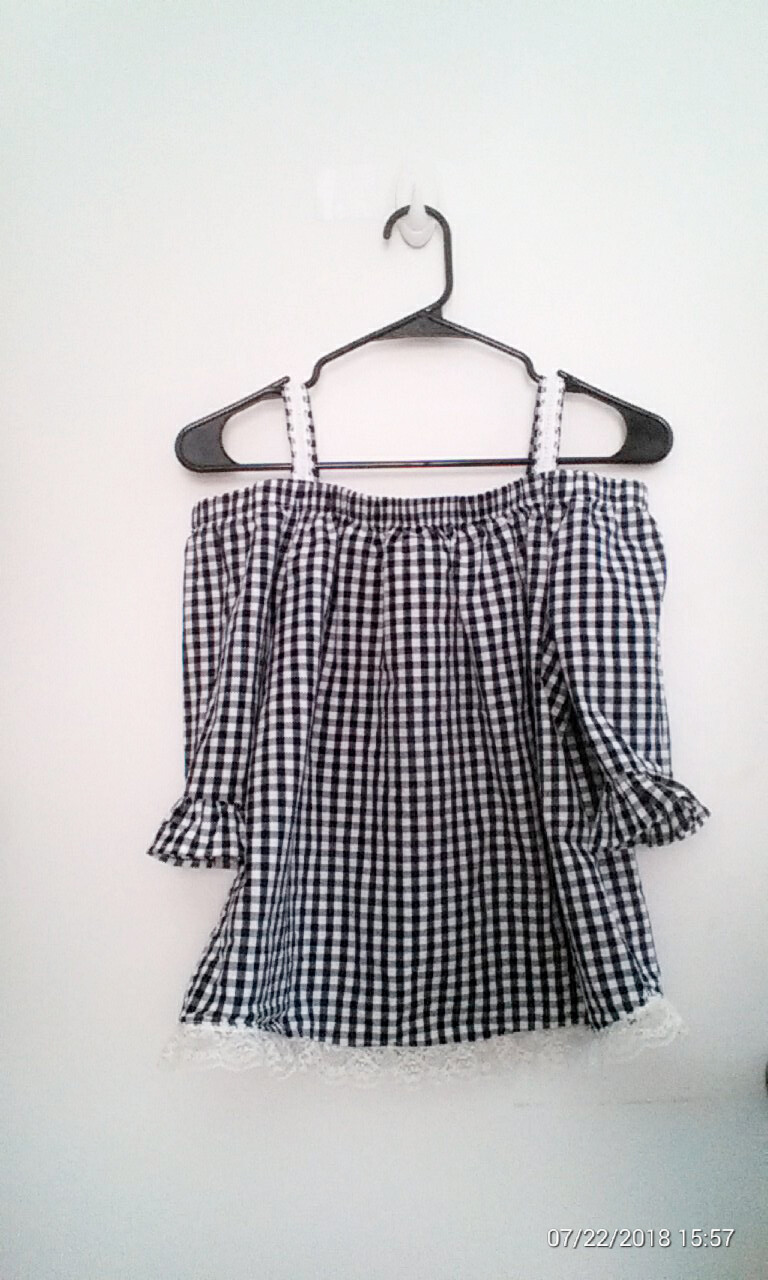 United States
July 22, 2018 3:11pm CST
I love my new top.

I bought this a couple months ago. I wanted to wear it but it feels weird. Even Eric was "Nuh!". Today, I fixed it! And I loved how it turned out. There was 3/4 ruffles attached to the arm. I trimmed the ruffles and made it 2.5 long. I added lace on the bottom of the shirt to add more life to it. I put straps on the shoulders and accentuated it with lace and pearls, to cover the straps of the bra. I don't wear a strapless bra.

My girls are full.

Wallah!

I have something to wear tonight.



8 responses

• Anniston, Alabama
22 Jul
That is awesome! I just bought a new sewing machine last month, I plan to get back to sewing but I am not that good!

• United States
22 Jul
Thank you

You should! I love sewing. I was not good and I am still learning. I am a self-taught sewist which makes me proud of myself.


I bought some books for beginners and I improvised. My next plan is to get an embroidery machine so I can embroider names and characters.


• United States
22 Jul
You did a fine job of making that blouse the way you wanted! You have skills!!!

• United States
22 Jul
Thank you, Deborah.

I love sewing. This is what I do when I am not myLotting. I have my own sewing room that is messy. Eric was like, "Clean your sewing room, woman!" Uhm.. NO! Do not touch anything in my cave. If my cave is clean, that means I am not doing anything and it makes me feel lazy and unproductive.

Why do men always want to tell women what to do?



• United States
22 Jul
@Deajae72
You have things where you want them in your sewing room, so no one should touch anything!!! I love to sew too. I have my own tools, paint, and other home repair items, and no one is allowed to touch those either.

• United States
22 Jul
If you found that awesome you would do wonders with thrift store clothing. Simple touches like that remake outdated clothing.

• United States
22 Jul
This was brand new which made me feel bad because I cannot wear it, so I came up with the idea of altering it. That is what I am going to do next time. I do some alterations for friends and some referrals. I am going to do your suggestions. I was a Thrift Store girl but I couldn't find time to go especially now that vehicle is my problem. Always hoping for the best. Thank you for your suggestions.



• United States
22 Jul
@Deajae72
That is good you now have something else to look forward to. Collect a little something from others and watch your ends begin to meet.

• Philippines
23 Jul
you definitely transformed this blouse! so pretty! is this your first self-taught project?

• Daytona Beach, Florida
22 Jul
Good for you. It looks great.

• Peoria, Arizona
22 Jul
It is so pretty! I need to learn how to use a sewing machine. I have so much material that I would love to do something with, but never can.


• India
24 Jul
You are good with your hands.It must be good to be able to transform your clothing. The finished product is pretty