July 23; What We Celebrate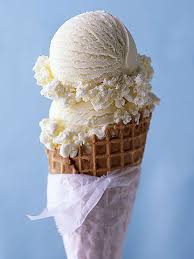 United States
July 23, 2018 6:36am CST
People who came up with what we ought to celebrate each day with must have struggled with today. They only chose one thing and that is National Vanilla Ice Cream Day I love making homemmade vanilla ice cream with vanilla beans, not the flavoring. Nothing better than the real stuff.I currently have chocolate ice cream in our freezer. Maybe I'll look for a good vanilla or get what I need to make some homemade.
7 responses

• United States
23 Jul
I love vanilla ice cream so I'll be happy to celebrate the day

• Los Angeles, California
23 Jul
Not a bad day. Would not say no to vanilla ice cream.


• United States
23 Jul
It could be worse, vanilla ice cream is such a universal treat, goes with just about everything. I have never made my own.

• United States
23 Jul
Vanilla is my favorite and its so good and simplistic I am all for this national holiday!!! I've got some Breyers homemade vanilla ice cream in freezer I'm going to tuck into right now~ Happy Vanilla Ice Cream Day everyone!!!

• United States
23 Jul
I have always wanted to try home made. I am sure pretty soon I will get to review something awesome. It would be nice for that to be a ice cream maker.

• Banks, Oregon
23 Jul
Yum vanilla is one of my favorite.