July 25th; What We Celebrate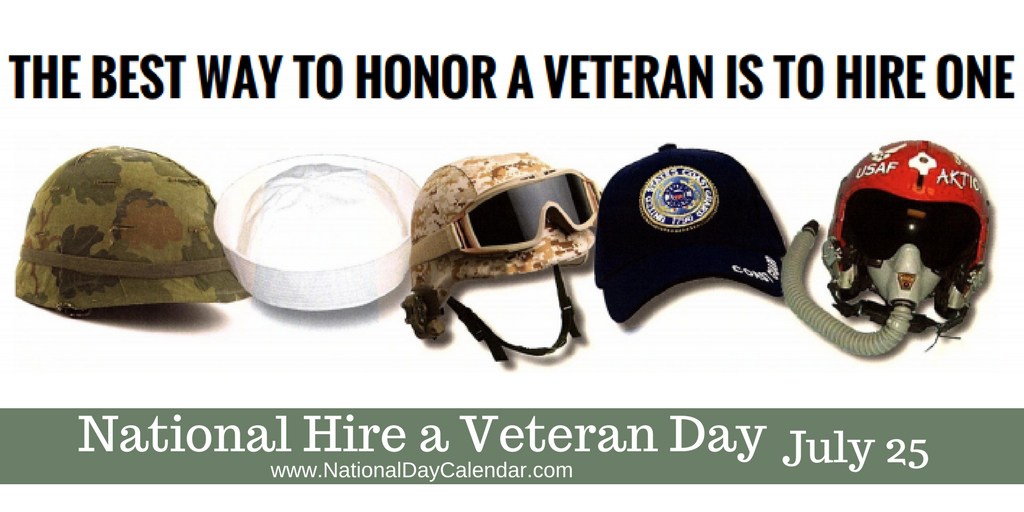 United States
July 25, 2018 7:15am CST
Today like yesterday has a good many things that are given to us to celebrate. National Hot Fudge Sundae Day National Hire a Veteran Day National Threading the Needle Day National Merry-Go-Round Day National Wine and Cheese Day I think Hire a Veteran Day is fantastic. A group of veterans made a non profit organization to help fellow service men and women called Hire Our Heros or HOH to promote hiring veterans who are leaving the service and returninng to civilian life. Coming from a military family we were blessed that all of my family members were able to settled into the new chapter of their lives once they left the service. Some struggle with PTSD but are able to work, have a home life, and get the help that they need. Sadly so many don't and struggle once they return home. We never fully understand all that they sacrifice to protect us and our freedoms. God bless them and their families.
3 responses

• Los Angeles, California
25 Jul
I will take a hot fudge sundae.

• Banks, Oregon
25 Jul
Now I want a hot fudge sundae.