Phosphorous Binders & Dialysis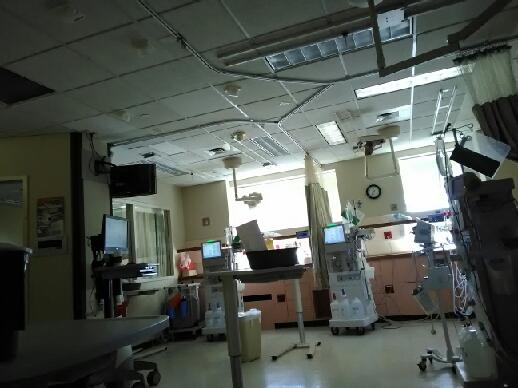 United States
July 28, 2018 7:55pm CST
When I was diagnosed with end stage renal failure I didn't want to hear anything about dialysis or ways to make my life with RF more manageable. As much as I hate to admit it, I was ready to give up and let whatever was in the stars for me silently unfold. As you can see ... I am still here and have learned to cope with dialysis but it still takes a chunk of time every week to get dialyzed. Every person handles dialysis (on a physical level) differently and there are more than a few side effects you can experience from it. For me it was extremely itchy skin. It was to the point that I would stop scratching one area and start up with a different part of my body. I am a double below the knee amputee so the phantom pains and phantom sensations were stronger, lasted longer and made wearing prosthetic devices a true challenge. I told my dialysis nurse about it and she got me a prescription for a phosphorous binder. I take one with every meal I eat but if I am going out to eat I will take two for a large meal or if I know we are hitting a buffet. It really makes a huge difference for my skin, dryness and itching. I can still eat high phosphorous foods but with my dose of PhosLo I can have more than a sliver of a serving. Even though tofu is (firm tofu) is high in phosphorous I can still eat it a few times a week thanks to PhosLo. Photo: Me
2 responses


• United States
29 Jul
I lost both legs, have had vision problems, heart issues and now dialysis. When I say "I have o oe else to blame" I mean it. I never took diabetes seriously when I was first diagnosed. Who knows, maybe if I did I might have been able to avoid these complications. "They" keep trying to kill me but they haven't succeeded yet.


• Davao, Philippines
29 Jul
I'm also into Dialysis for 5 years now and I know the feeling. My Phosporous level is high and I have Renvella for my phosphorous binder. But first I need to work out with my Calcium because once your Calcium is low that means you have a high Phosphorous. I have TUMS for my Calcium by the way.