hairDYED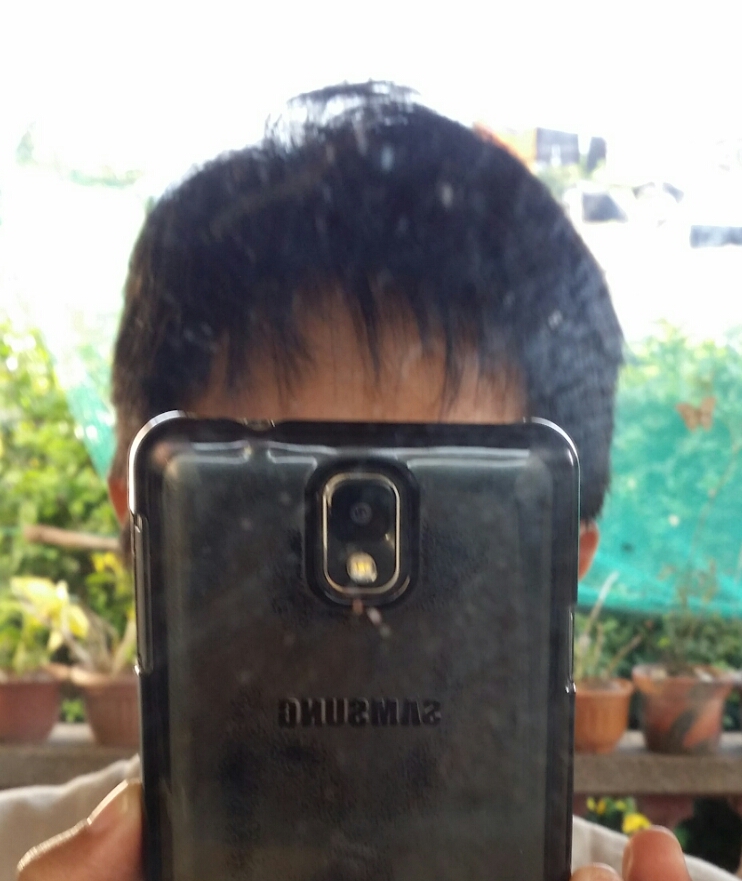 Philippines
August 5, 2018 1:55am CST
14:54 I am here at the beauty parlor and I am having my hair trimmed shorter and dyed black. Our friend who owns the salon told me to come at 2PM but I was late because there were no available tricycles until I asked one to bring me to the salon and I had to double my fare. Ed, our friend who trims our hair, was resting. He said he has migraine, so I had my hair dyed first. The haircut will follow after. It is nice there is wifi here in the salon. I have to be home before 5pm because my sister will attend mass too.
10 responses


• Philippines
5 Aug
i told Ed about that twice, but he said my hair should be dyed first so he can take a nap. migraine was so severe that he eas nauseated and turned pale as well.

• Switzerland
5 Aug
@ridingbet
That was his decision to rest while you hair was dyed, but it's not the correct procedure.

• Philippines
5 Aug
@LadyDuck
yes and my reason is because the hair color might not be enough for my long hair and dyeing a trimmed hair is best because the hair color should cover all strands and roots of my hair. i just consented to Ed's reason because there were many customers and he told to others who were waiting in line that i had the schedule at 2 PM so i must not be at the end of the line. when his wife, Baby, fixed the hair dye and the oxidizer, i told her that maybe it is not enough for my hair. Baby said she still use some of their dye if my stock lacks for my hair.


• India
5 Aug
Enjoy hair coloring.. It's good way to pamper oneself

• Philippines
5 Aug
it was an hour of having the dye in my hair

• India
5 Aug
@ridingbet
how you passed your time with hair dye on?

• Philippines
5 Aug
@anamika161088
well, i watched TV and played candy crush on my phone. i also dozed off while playing. hahah


• Philippines
5 Aug
Good to know that. Have a great time having it..

• Philippines
6 Aug
Thank God we can now communicate. Yes I want this hairstyle which is good for a health worker like me. I guess this is one topic worth to be discussed here; maybe you?

• Philippines
7 Aug
@ridingbet
Yes, glad we can now communicate each other. Well, good to know you like your new hairstyle. Anna and I have already sent a message to the admin. Hopefully they can fix the issue right away to avoid such thing not to happen again.I think not only me,but there were also other members have already experienced the same thing.

• Philippines
7 Aug
@eliza_godinez12
yes i believe so too. although others intentionally block the users that ''do not agree with them, or who bully them", i think the block button should have its own set of rules and corresponding reasons why the block. maybe too if we use our mobile phones, we can accidentally press the block button unknowingly.


• Petaluma, California
12 Aug
I always dye my own hair, but nothing drastic--usually auburn, as I have a tiny bit of natural red in my hair anyway. I've cut my own hair for some time now, too.

• Philippines
13 Aug
really? how short did you cut your hair? i could cut my hair when it was still long. maybe some fringes in my forehead.

• Petaluma, California
13 Aug
@ridingbet
Well, I guess "trimming" would be a better word. I have a comb with a blade in it made by the Seki company. I have never made my hair very short, though one of these days I may just to be different.

• Philippines
14 Aug
@xstitcher
my sister has a razor-comb. i think it also trims the hair while combing it and the razor does its purpose

•
1 Nov
@ridingbet
That is nice that you have a friend that cuts and dyes your hair.

• Philippines
1 Nov
yes but he is a hairdresser and our friend as well

•
1 Nov
@ridingbet
That is nice that he is also your friend.

• East Tawas, Michigan
27 Aug
Ingrid, your hair looks beautiful, from what I can see:) You always look nice!

• Philippines
28 Aug
thank you, but i feel good when i am on black hair, and when some strands become gray or brown, i feel uncomfortable with it.

• East Tawas, Michigan
28 Aug
@ridingbet
My original color of hair is dark brown. When I got it colored the other day, my husband loves it!


• Philippines
9 Aug
really? do you have many strands of grey hair?

• Guangzhou, China
9 Aug
@ridingbet
Not many but some will be bothering already


• United States
8 Aug
From what I see of it, it turned out nicely.

• Philippines
8 Aug
thank you. now, i don't need to brush or comb it. i can just finger-comb it now.

• Philippines
5 Aug
mother just had her hair trimmed (home service) for the second time.

• Philippines
5 Aug
that is good. my mother too, several days before she left us.

• Roseburg, Oregon
5 Aug
I hope your hair looked nice when it was done.

• Philippines
5 Aug
i have the very short- pixie-cut black hair, just in time for the orientation on the 15th and the start of duty on Monday the 20th