Tips if you are mistreated by people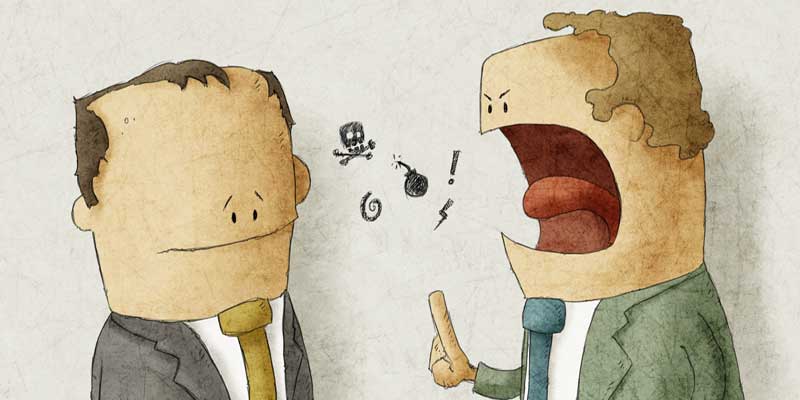 August 6, 2018 9:09am CST
Today you will learn what to do with people who mistreat or mistreat you, you just have to come to the place, so people look crooked for you, make a bad face ... If that's your problem? Rest assured that today I will teach you how to solve this problem. Why does it happen? When you are at the same level as the person, or when you are at a level below. People do not care about you, but you just have to start winning in life. "Raising your life on a new social or spiritual level". To start to annoy these people. The truth is: People do not support that other people can be better than them. And that's why most problems begin, envy, anger, neglect, etc. How to solve this problem? If you want to solve this problem, the crucial first step is to ignore it. You can no longer care for people who want your bad. That done, you need to get away from these people. You need to understand that these people who mistrust you, who speak badly, are not the best people for you to be around, if it is familiar, it is preferable to isolate and not give too much ball to him or she does not. The best way to solve this problem Forgive me. This is the easiest and fastest way to overcome this problem. You know why, when you forgive your vibrational field changes, and not even the hatred, evil eye or anything else bad that the person does for you will work. It is not this that Jesus always said. Forgive me. Image credits: Frank Sonnenberg Online
6 responses

• Bangalore, India
6 Aug
That is some wise tips. I always do that when I come across such people. It is a little tough to ignore and forgive in the beginning but with some conscious practice we get it easily. It becomes a part of us.

•
6 Aug
I agree with you about forgiveness but we have to keep in mind one thing that anger and hatred only hurt the heart.

• Bangalore, India
6 Aug
@paulobraga85
And it does no good. It is a big toll on our health and mental peace.

•
6 Aug


•
6 Aug
I was already deceived and after a long time the person came to talk to me, I forgave. This made the person's mouth open because he did not expect it to happen.

• United States
6 Aug
@paulobraga85
Yes it is a good practice if it is achievable. For me, it is not so.

•
6 Aug
Same. I just ignore them. Who cares. Let them talk behind your back. Because that is where they belong. Behind you. That is really how things are if you are ahead of them.

•
21 Aug
@paulobraga85
Yes, I have been mistreated by people. It left scars on my life and dragged it into adulthood. I went to therapy but really did not help. I just learned that I know myself better than anyone else. I did move away from those people but they still seemed to be around but then I made a whole new life for myself here in Israel.

• Philippines
6 Aug
I agree, their bad intents on you will not prosper because you are on the right wavelength; you are on the positive side. Just avoid /ignore them so they can not come into your life.