Good Morning!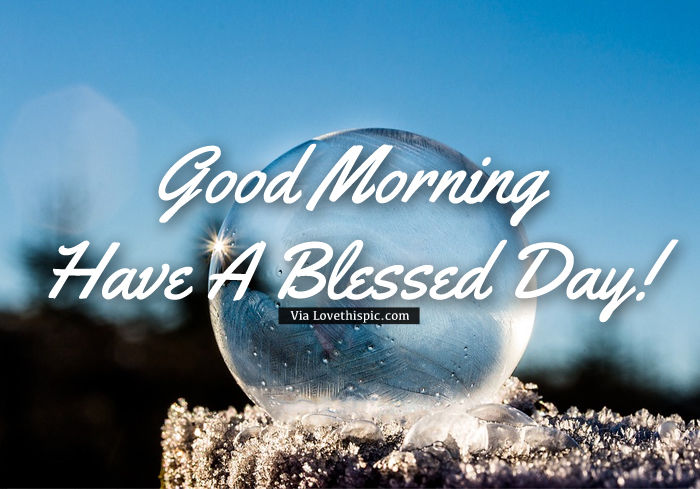 United States
September 13, 2018 6:08am CST
Good Thursday morning everyone and how are we doing today ? I woke up wide awake at 6:30am this morning so I got up used the bathroom & having my coffee. Soon I will need to shower and get ready. No work today, I have appointments at Strong Hospital today seeing 2 different doctors. Then out to lunch and home to nap afterwards i am tired. It's gonna be warmer today then it has been the last 3 days so I'm looking forward to it. Gonna be 82 so I'm wearing leggings and my lularoe shirt so I'm comfortable today. I'll respond to post later this afternoon when I get home from my appointments. I'm probably going back to my boyfriends tonight and staying until Monday morning. His parents our going away this weekend so we will have the house to ourselves. Well hope you all have a great day today! Photo Credit: lovethispic.com
8 responses


• United States
15 Sep
@vsai2008
keeps looking like rain here but it never does.

• India
15 Sep
@Blondie2222
sorry, today I wished that the rains should stop in US

• United States
16 Sep
@vsai2008
Yeah same here. Although where I live we could use some rain. I have friends that live in the path of the hurricanes & aren't sure if they go back home if they will have a house left. Feel bad for them.


• Genova, Italy
13 Sep
Then. Do you have the chance to stay at home with your boyfriend?

• Genova, Italy
13 Sep
@Blondie2222
Well. You have the opportunity to spend a great day!



• United States
13 Sep
@LadyDuck
thank you, i am doing well. This is a follow up from my surgery

• Switzerland
13 Sep
@Blondie2222
I thought it was only a follow up from your surgery, I imagine that everything is well after your surgery.

• United States
13 Sep
@LadyDuck
Yes everything is fine, the only thing their worried about right now is my Defibrillator as the lead is out of whack. I may have to have surgery to replace that but my doctor is doing some research first.


• United States
13 Sep
I hope all goes well at your appointments. Enjoy the alone time with the boyfriend.

• United States
13 Sep
@Courtlynn
thanks everything went good. Didn't get home til 5:30pm as we went out to lunch and shopping.

• United States
14 Sep


• United States
15 Sep

• United States
17 Sep




• United States
13 Sep
@Courage7
yeah that is way too early for my liking. Even 630 was early for me lol