Guess Trump's Message to the American People?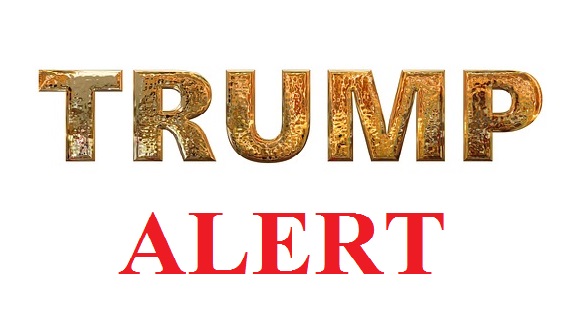 Philippines
October 3, 2018 6:11am CST
Just read a post of JJ about a news item "Americans to receive cellphone alert from Trump in first national test" It's a newly installed system by FEMA (Federal Emergency Management Agency) that would allow US presidents to issue public alert warnings nationwide during times of crisis Many would argue that Trump is a crisis into himself but are you not curious what his message would be? Will Trump take the opportunity to promote his political agenda or defend himself on the many legal entanglement he finds himself in? My guesses: # MAGA TRUMP 2020 CONFIRM KAVANAUGH (Drink beer, become a Supreme court justice) Mueller investigation WITCH HUNT My father gave me a million dollars and not $413 million as allege by The New York Times. FAKE NEWS! Kim Jong Un LOVES ME

Image: Pixabay

Alert system will let any president issue a warning about a crisis, which could include a missile launched at the U.S. or a tsunami
9 responses


• Olney, Illinois
3 Oct
@josie_
I know, I was trying to come up with something good but couldn't think of anything offhand. Many Americans are concerned he is going to use it to push political agendas, but there are strict laws in place that forbid that, and it would actually be an impeachable offense.


• Philippines
3 Oct
Nice thinking. This kind of stuff maybe a self serving cause.

• Philippines
3 Oct
@josie_
Ha ha... Does the US have the worst President than the Philippines?

• Philippines
3 Oct
@simplfred
_To compare Duterte to Trump would be setting the bar too low.



• United States
15 Oct
@josie_
could be or maybe my flip phone is not advanced enough


• Guatemala
15 Oct
What kind of phone do you use, Marie? A friend has a flip phone but she's on an account with family via Verizon and she got the alert. Her mom has af flip and didn't get it. She may go through net ten or a similar service. I'm guessing offer depends on what service provider people use.

• Greencastle, Indiana
3 Oct
everyone can say or think what they want but who ELSE do you know has DONE as much as he has FOR america?

• Guatemala
14 Oct
The test was only a test with a noise to alert yes. We have similar things in place on top of schools but those outside of town may not hear those sirens. It was only pigeons to through normal providers that heard the test. I have a prepaid smartphone and heard it but a friend's has different type of prepaid and didn't hear it

• Guatemala
15 Oct
@josie_
you mean if they were able to use the alert system in some way? I doubt that would happen because no words come through. It mainly alerts customers to turn on their radios or TV for more info.

• Philippines
10 Oct
our president here is also in the news about his health.

• Philippines
14 Oct
@josie_
at least he was honest enough to tell that he usually drank liquor before he goes to bed.

• Roseburg, Oregon
4 Oct
I think an alert system in time of a crisis would be a good thing.

• United States
4 Oct
Trump has Twitter for all that.

Actually, assuming the cellphone alert system doesn't get abused (which I'm pretty sure would be illegal), it sounds to me like a good thing. When the Oroville Dam (which is a half an hour drive from where I live) came dangerously close to having it's emergency spillway collapse nearly 2 years ago, there was no system in place to alert everyone about the emergency, or the following evacuation. We all had to rely on Facebook and local radio for info. Too bad there was no alert system for our cellphones then.

• Philippines
4 Oct
It is important to have advance warning of natural calamities and no doubt there are safeguards put into the system against unauthorized usage. But with the ingenuity and tech savvy of hackers, the possibility it will be use not only for mischievous purpose but malevolent intention remains.

• Philippines
5 Oct
@Srbageldog
_It would depend on the kind of scenarios the prankster used. I'm reminded of Orson Welles radio broadcast "War of the worlds" that cause a mass public hysteria in the early 1930's but people today are smarter to fall for that kind of "fake news". Or are they?


• United States
7 Oct
@josie_
That was exactly what I was thinking of, too.

I don't know that I'd say that people today are all that smarter...

I mean a lot of them believe that the moon is going to turn green because a post on Facebook says it...



• Northampton, England
8 Oct
So sad what happEned with BK.