My Visit from my Friend Went Well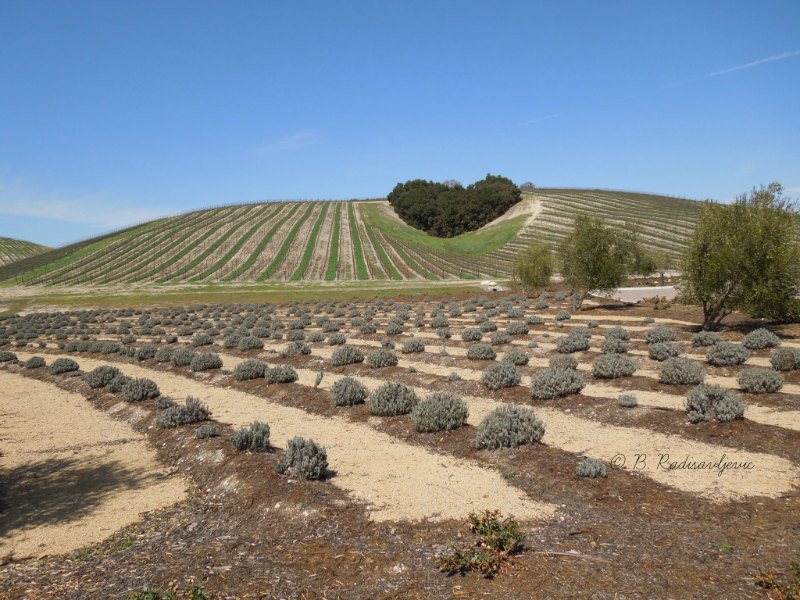 Paso Robles, California
October 22, 2018 4:58pm CST
Nothing quite beats reunions with old friends. I had a wonderful visit with my friend Noreen. We met when I was still going to church in the Crenshaw area of Los Angeles in the 1970's. She was a student in my sixth grade girls Sunday school class when I was teaching it. Later we continued our relationship in other church and non-church activities as she grew up until we moved out of the area. The church has had reunions every few years since it dissolved in the early 1990's, but those who were there still keep in touch. It's been years since I've seen Noreen because we kept missing each other at the reunions. I'd have to leave before she got there, or one of us had to miss the event completely. She brought her mother with her. Her mother suffers from mild dementia, and I got a sample of what caring for her mother means for her. Although Noreen lost her husband to cancer only about a year ago, she stepped in to help her parents while she was still grieving her loss. She is a special person. I'm so glad they came. Mostly we hung out around home and talked as best we could considering she had to keep track of her mom who frequently wanted to wander around the house and explore. She preferred to explore the kitchen table where the snacks were available, and that made Noreen nervous because she wasn't sure what else she might do in the kitchen. She seemed curious about everything. Saturday she took us out to lunch. (My husband was at a church outing). Afterwards I took Noreen and her mom for a drive through wine country to see the scenery and our property in Templeton. The photo below is of Heart Hill, located at the Niner Estates Winery. Yesterday Hubby and I took them out for Chinese food. I reluctantly said goodbye to them around 5 PM. Noreen had showed me a video of some seals cavorting in La Jolla and we decided we'd like to go there together some time if God gives us the chance. I love watching seals . How was your weekend?
9 responses



• Paso Robles, California
25 Oct
@RubyHawk
I also suspect she doesn't get out for anything but meetings and errands while she does so much care giving.


• United States
22 Oct
Sounds wonderful that you got to see your long time friend and be able to keep close all these years.

• Paso Robles, California
22 Oct
I think those who connect on a spiritual level do stay close. It's a stronger bond than just having been in school together or maybe even being neighbors.

• United States
22 Oct

• United States
23 Oct
It's wonderful that you had such a nice visit. Sometimes it's so nice to see people that we haven't in a while. What a beautiful picture that is.

• Paso Robles, California
23 Oct
It's always nice when I can sit down and really catch up with what's been going on with someone I haven't had a chance to really talk with in years.

• United States
23 Oct
That is so nice that your church friends all stayed in touch and reminded close even after the church closed. That makes me giggle a bit about the mother with mild dementia wanting to wander to the kitchen where the snacks are kept. My grandmother had Alzheimer's for many many years and the thing she loved the most was sweets. I was admiring the heart shaped trees in the photo and was going to comment on it. Now I see it is called Heart Hill. A very fitting name!

• Paso Robles, California
25 Oct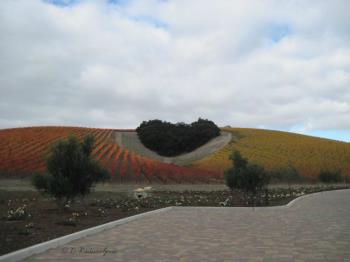 That heart-shaped oak grove was there before the vineyard. It was always called Heart Hill. But the vineyard gave it a frame and it looks really nice in autumn when the vine leaves change color.

• United States
25 Oct
@bagarad
oh wow it does look beautiful with the yellow and orange colors in the fall!

• Paso Robles, California
30 Oct
@shaggin
It really does. It's the best time to photograph it.

• Marion, Ohio
23 Oct
Glad you had a good time.

• Paso Robles, California
23 Oct
I wasn't sure how it would turn out since I wasn't sure how much distraction her mom would be during our visit, but it did work out.

• Marion, Ohio
23 Oct
@bagarad
Your friend might have been less company without her mom as should would have been worrying about her. I know the last year with my dad I was constantly waiting for phone calls when I was away

• Paso Robles, California
25 Oct
@wolfgirl569
Her mom lived with a husband who does not have dementia and Noreen also has daughters who can help out. She really wanted her mom for company on the trip and to give her more stimulation than staying home.

• Jamaica
23 Oct
Its great to know the connection is still there. All the best with your friendship.

• Paso Robles, California
23 Oct
Thank you. It's a relationship I want to cultivate and keep alive, even though we live five hours apart.

• Jamaica
23 Oct
@bagarad
you are welcome and that's great to know.

• China
30 Oct
Needless to say,you were very excited to meet each other after a long separation and had a lot of catching up to do.It is a friendship between generations.(good friends in spite of great difference in age)

• Paso Robles, California
30 Oct
It was encouraging for both of us.

• Los Angeles, California
23 Oct
Sounds like you enjoyed a very lovely day with your friend.

• Paso Robles, California
23 Oct
Actually two days. She stayed over Saturday night.

• India
23 Oct
I can imagine how happy that meeting was. That must be the photo of the winery you visited.

• Paso Robles, California
23 Oct
We didn't actually visit any wineries. We just drove past them. At this one I stopped in the parking lot so she could get out of the car and get a good photo. I should have gotten a photo of her in front of it, but I didn't have my camera. When I left I didn't realize I'd need it because I thought we'd go right back to the house. We made four photo stops for her to take pictures during our drive. But she's got all the pictures.