Suicide at 18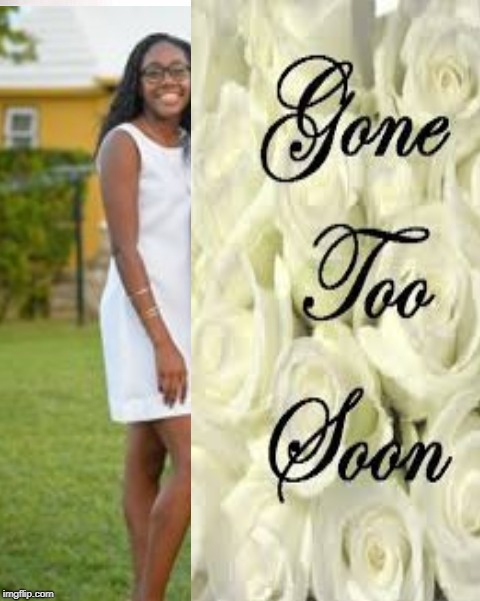 St. George, Bermuda
October 30, 2018 2:23am CST
Parents please listen up this young lady was a cousin of mine she was only 18 years old she suffered from anxiety panic attacks and depression. Her parents sent her off to college in Canada she did not want to go but they sent her anyways. They told her to call after she got settled. She was at the college for 1 week and never called home. The only call they got was from the college to say your daughter is dead you have to come and ship her body home there was no foul play she committed suicide she had not even lived yet. Please parents talk to your kids. Please do not -pressure them into doing anything they do not want to do. Parents please let your kids know that they are loved.I do not want this to happen to any other young lady or young man out there. Please Parents Listen to there Interest and let them live out there dreams and do not force them to do what they do not want to do. This is a tragedy this really did not have to happen she is a pretty girl but she did not think so. Parents please get more involved in your kids lives so they do not end up this way.
6 responses

• Davao, Philippines
30 Oct
Sorry to hear this. I feel sad whenever I hear something happen like this. That is why most of the young teens develop anxiety and depression because no one likes to listen to them especially with their parents. Sorry for blaming the parents. Good relationship and proper communication start at home and with the help of parents they can help their kids.

• St. George, Bermuda
31 Oct
Love should start at home if they do not feel that they have the love and support at home then there is no way that they can make it at all in this life if you are not getting the love and support that you need from your parents than you feel hopeless lost useless you have low self esteem and all the rest.

• Davao, Philippines
31 Oct


• St. George, Bermuda
31 Oct


• St. George, Bermuda
31 Oct
But If she was my child and I knew what mental state she was in and knew that she did not want to go away to school i would not have sent them but i guess they learnt the hard way they have 1 daughter left I pray they do not make the same mistake.

• Zamboanga City, Philippines
1 Nov
Oh, that is one thing that the parents must be reminded most of the time. They should respect the decision of their sons and daughters. I feel sad about that true story of yours. :(

• St. George, Bermuda
1 Nov
Parents should trust there kids to make the right decision if they have raised them right they will make the right decisions for themselves they will make the right choices for there lives.

• Canada
30 Oct
Very sad to hear that! My condolences to all concerned!


• St. George, Bermuda
31 Oct
That you for your thoughts

• Marion, Ohio
30 Oct
So sorry. That is too young.

• St. George, Bermuda
31 Oct
Yes it is she has not lived yet at all.