That Was My Cue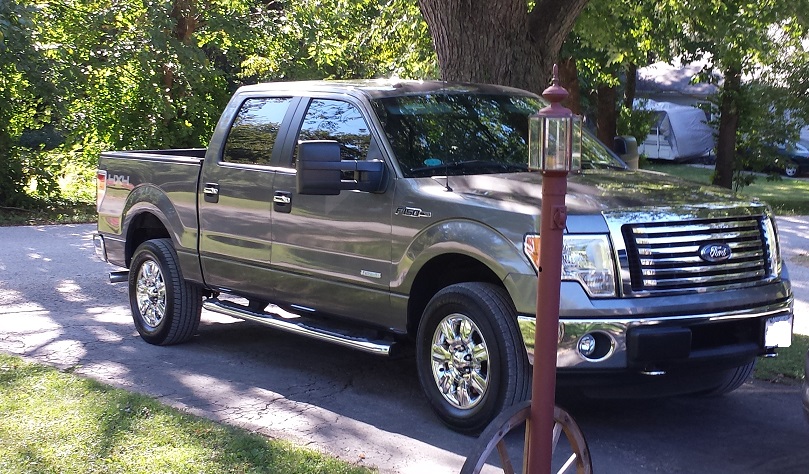 United States
November 23, 2018 4:34pm CST
As luck would have it
I get a four day weekend
, but my wife had to work today. I guess that is somewhat part of being in retail. She is a pharmacy tech at our local grocery store. She's been working in pharmacy for something like
close to 35 years
, and so it is nothing new for her to have to work the day after Thanksgiving. She worked at
Walgreens
for nearly 30 years before she got tired of that place and decided to move on. In any event, when she left this morning she told me she was going to take my truck. She hardly ever drives my truck. But apparently she said, "I am taking your truck, my car is low on gas."
Ah, as the hamsters run the wheel of my mind, I suspect she wants me to put some gas in her car.
So, I did make a point to fill up her tank. It took
exactly $40.
I definitely bought a lottery ticket. Even if I don't win a dime in the lottery I certainly will win some brownie points with her for filling her tank.
Yes, that is a picture of my truck.

10 responses

• Daytona Beach, Florida
24 Nov
Nice truck. Good luck with the lottery.


• Green Bay, Wisconsin
24 Nov
Nice truck. Yes, you'll win brownie points for filling up her tank. I need mine filled too. I'm seeing prices coming down, so it's a good time to fill up. I hope you had a good Thanksgiving.

• Green Bay, Wisconsin
26 Nov
@porwest
That's a good price. The lowest I'm seeing is $2.35. It isn't everywhere. I've seen it at maybe three gas stations.





• Portugal
24 Nov
Your new truck is fantastic. Usually my husband filling up the tank for me too.

• Kenya
25 Nov


Its a clever way of saying fill up the tank. Nice truck

• Charlotte, North Carolina
24 Nov
Do you remember when gas was actually affordable? Hard to believe the cost of it these days, but-yes, you will get some brownie points for doing that!

• Bunbury, Australia
24 Nov
That's a great looking vehicle and yes, I'm sure brownie points will be in order.

• United States
23 Nov
that is one good looking truck there.also the color.Gas price has come way down now and more.