Very Polite Bank Tellers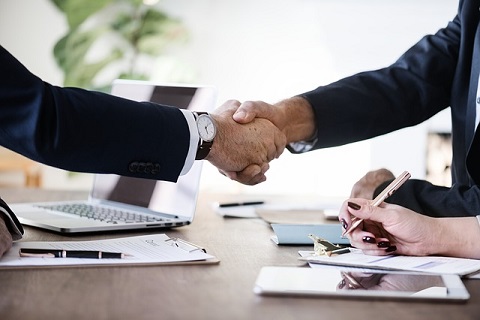 Philippines
December 4, 2018 4:29am CST
Well I think institutions like these have trained their personnel to behave the best they can when approaching or serving their clients like any other commercial institutions. I've been to several bank names small or big alike and it still amaze me how tellers and personnel treated their clients on their own or choreographed way. Just lately, I have a transaction at one bank in the locality. Security staffs are also trained to greet people upon entering giving you a light atmosphere. Tellers do the same upon your turn and welcome you with greetings and smile. After you were served, aside from the usual grateful remarks you will be asked further if you still have anything to do other than the just finish transaction. Although, I find it a bit extra because certainly your needs are already catered when we're done. A customers' desk is also provided for some queries. I never also noticed the same with other banks but just the regular thank you message. I wonder if those tellers do it wholeheartedly or just force to do as directed just to make the clients' experience appealing. Whichever, it still feels good when we are treated and served nicely. Photo Credit:pixabay.com
4 responses

• Philippines
6 Dec
I was a bank teller before too for how many years. When I was a newly hired, I was sent to Manila and had a training on how to talk , walk and deal with clients. You have to put them into implementation when you are already at the bank. Or else your performance rating will be poor and you will get no performance bonus. The boss is silently observing everyone.

• Philippines
7 Dec
@ZedSmart
Nowadays, they have to be competitive so they do that for an extra mile or edge.

• Agra, India
4 Dec
No...it is just their job. If they are not good amd polite with their customers they will be fired.

• Agra, India
4 Dec
@ZedSmart
yes...simple as that.it is just their job protocol

• Nairobi, Kenya
5 Dec
Maybe it's part of their work to do that...