Home Alone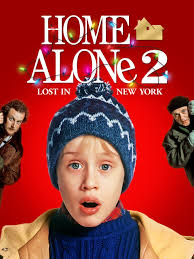 Indonesia
December 6, 2018 10:12pm CST
Do you watch Home Alone every Christmas holiday? majority of Indonesian is Muslim and i am Muslim too. but christian composes big part of Indonesia too, about 40 million - 50 million Indonesian is christian and catholic. i don't celebrate Christmas, but every Christmas holiday, we watch so many movies on TV, and the best part is, it coincides with long holiday (2 weeks for students) after semester 1. the most often on TV every Christmas in home Alone TV. a very old movie by Macaulay Culkin. it is always on TV every year. do you watch this movie?
9 responses

• Banks, Oregon
7 Dec
Yes, I always watch the home alone movies during Christmas too.


• Indonesia
7 Dec
some European said so, they watch the snowman

• Switzerland
8 Dec
@nawala123
I am not particularly fond of Christmas movies. I prefer to watch regular movies also during the holidays.



•
11 Dec
I watched the first part only. But one time. Not more than that. Its a nice movie.


• Thailand
8 Dec
Macaulay Culkin looks better these days. he cut his hair, gained some weight. He is ok again when I saw him in one of the interviews of the late night show. nope I don't watch this.


• Serbia
9 Dec
My favorite movie




• Croatia (Hrvatska)
7 Dec
I had enough of this movie