The Oscar goes to . . .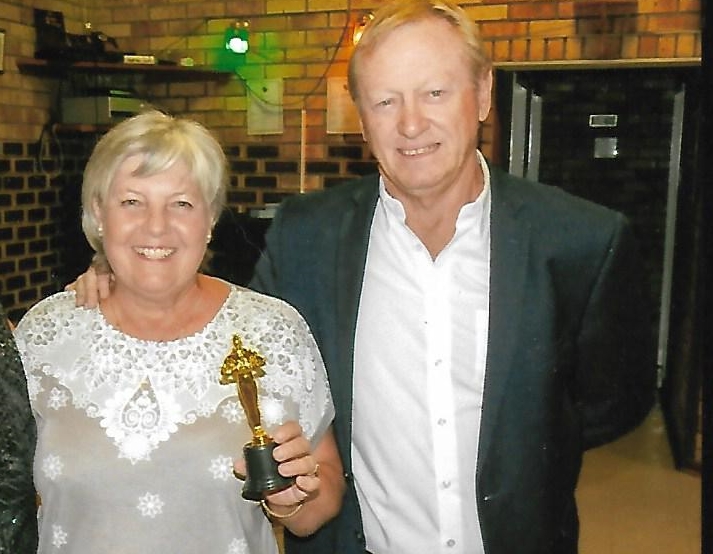 South Africa
December 7, 2018 12:12am CST
I haven't been able to sit and relax and read and write for many a day, but this morning I thought I would share my little Oscar Win with everyone. Our End of Year Function was in the Oscar theme and unbeknown to me, there were five categories up for grabs. I was nominated for the category "Prim and Propper" (tongue in cheek) - and the ladies I was up against were very disgruntled that I eventually took the Oscar. It was funny, it was entertaining! My photo is of our president and myself. Having an evening out with friends and our Bowling fraternity was just what the doctor ordered after my hectic year. I had another great surprise when the Timeshare Week was raffled and I came up a winner, therefore hubby and I have a free week somewhere in the Timeshares of the world next year. Lucky Me! So what have you been up to as the year 2018 comes to a close?
8 responses


• Croatia (Hrvatska)
7 Dec
You look very good with an Oscar in your hands


• Banks, Oregon
7 Dec
Congratulations my friend, that's pretty awesome.



• Bunbury, Australia
7 Dec
Hearty congratulations on your Oscar. I found out the other day that 'gruntled' is also a word though not used as much as 'disgruntled'. And a Timeshare win as well? That's really great. We are going bowling tonight. It's just a five-week stint but it's been enjoyable.

• Philippines
7 Dec
Yay! It seems that you're well entertained and I would like to congratulate you as well