Housewives vs. working women. Who wins?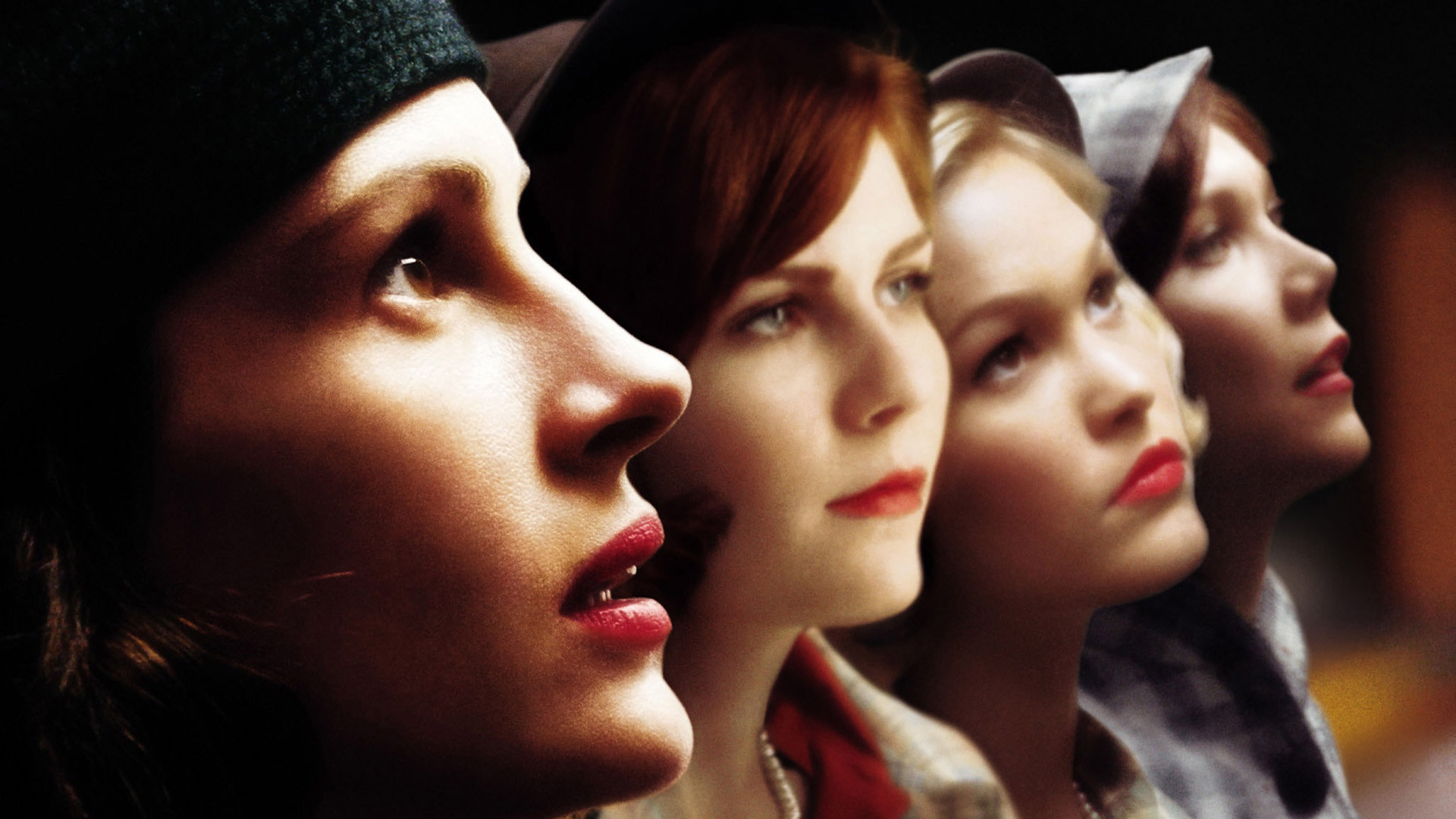 Croatia (Hrvatska)
January 9, 2019 8:57am CST
No, I'm not talking about tv series Desperate Housewives or, I could. Watching last year Mona Lisa Smile with Julia Roberts about female college in the 1950s, where girls were studying until they got married, got me thinking about these oppositions. In the movie, in this one scene, Julia Robert's charachter encourages Julia Stiles's charachter that she can do whatever she wants to do while she' s still married, to finally got an answer that Julia Stiles is pretty content with taking care only of her family and, she stated, that doesn't make her any less smart. I've heard or witnessed those assumptions that housewives don't have any education or that they mock working women for not knowing to bake any cake (women and cake steretype still lasts though) while working women find (just like J. Roberts) that taking care of a family is a simple task. I mean, we could work on both positions. No position is less important or put down unless we want to dominate only our point of view. What do you think?

9 responses


• Croatia (Hrvatska)
9 Jan
Absolutely. We could have many roles or just one. We just have to stand our ground and don't let others to tell us what to do. To be this and that.

• United States
9 Jan
@moonandstars
Yes moon and stars you are right to stand your ground. I admire you for this. It is right.


• Croatia (Hrvatska)
11 Jan
@Courage7
I won't give up, I hope. Thank you, Courage7


• United States
11 Jan
Loved the movie. I had a career, which I left for 11 years until my eldest was in 7th grade (old enough not to need a baby sitter). Then I returned to work. Staying home didn't make me less smart, but enriched me in many ways. It also helped me to be a more understanding and compassionate teacher.

• Croatia (Hrvatska)
11 Jan
I'm glad you had that chance to return. Of course. Ideas flow everywhere



• Croatia (Hrvatska)
11 Jan
That's true. Both of us do some kind of work.

• United States
9 Jan
I only saw part of this.could not get interest in it.Maybe it was the smile




• United States
11 Jan
@moonandstars
well not sure.I do remember the movie.Did I liked it?again not sure. Was this a chick flick movie?

• India
11 Jan
It's all about ourselves finding our own individual space inside the home or outside or both

• Philippines
10 Jan
i read something about this movie. is this the film that Julia was a teacher?

• Croatia (Hrvatska)
11 Jan
Yes, she was a teacher on college. She came from a different (more advanced) city for this job so, she kind of stood up. What do you think about these differences in general?

• United States
10 Jan
I NEVER look down on a woman for being a housewife. There is plenty of hard work that goes into that just like anything. What is sad to me is that nowadays it's hard to have a single income household, and so many women have to go out and work to help pay the bills. I could afford to let my wife stop working...but I am greedy. AND, we never had kids, so there is no reason for the wife to be at home all day.


• Croatia (Hrvatska)
11 Jan
That's advanced or normal to hear cause, not all people think alike. That's sad to me as well and, my joined that too. I mean, working in your 50s and 60s is not the same as working in your 20s to 40s. I like your thinking



• Banks, Oregon
9 Jan
Before you said you weren't talking about the show desperate housewives, that's what I was going to say.

• Croatia (Hrvatska)
9 Jan
No, sorry. But, that show is also a good example.How do you feel about these opposite sides?

• Los Angeles, California
9 Jan
Being a housewife is just as demanding and hard working if not more than working a shift. Nothing of it is reflective on intelligence. There are certain high ranking powerful professional political women whose intelligence can be debated.

• Croatia (Hrvatska)
9 Jan
Being raised by a housewife, I realised,sadly, later, that it's much more than baking cakes or babysitting. Some of the professional athlets coouldn't do it. I don't follow politics but, I'm sure you know what you're talking about. From political stage in my country, when I followed it, there are many slowly advanced people. Both men and women and, it makes me sick.