Do you pay too much tax in your country?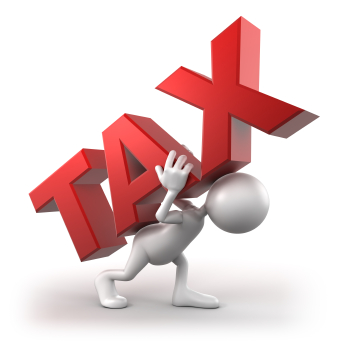 January 11, 2019 7:43am CST
In absolutely everything we buy (or any kind of services we use), taxes are included. There is no way to escape it (because it affects everyone), but unfortunately the percentage levels are usually very bitter (thus causing prices to rise considerably). If many of the taxes were fairer, people would have more money to do other things. How does this work in your country?
9 responses

• El Paso, Texas
11 Jan
My husband and i do.. About 30% every year. They take money out of checks every week here.. and we still pay in april every year even more. Seems not fair to me..

• Edinburgh, Scotland
14 Jan
@kayshope
Trump has to pay for his wall somehow!


• Los Angeles, California
11 Jan
People in California are crushed by taxes.

• Los Angeles, California
11 Jan
@WiseGhots
Probably only second highest to New York State.

• Malaysia
12 Jan
Yes, I agree that VAT tax is incorporated in many products and services in US. They is no way to escape it and hoping the government will plan the money collected from the tax and use wisely on developing the country that can benefit the nation. Our country started to implement Goods and Services tax (GST). It is similar to the VAT where certain things will have fixed percentage of the tax on the things that we buy and sell. However, the taxes already abolished and replaced by Sales and Service tax (SST). The Sales Tax is only imposed on the manufacturer level, the Service Tax is imposed on consumers that are using tax services. SST rates are less transparent than the GST which had a standard 6% rate, the SST rates vary from 5% and 10%. Secondly, the suppliers could claim back the GST from the government but SST is not allow to claimed back so the suppliers need to absorb it as part of the cost.

•
12 Jan
@Acefun
You're welcome. Do you like economy?



• Romania
11 Jan
@WiseGhots
I know. In your country is the same problem?


• Bunbury, Australia
11 Jan
Just about everything in Australia is taxed too.

•
12 Jan
@JudyEv
But Australia is na expensive country. Am I wrong?

• Bunbury, Australia
13 Jan
@WiseGhots
I think people from Asian countries find it expensive compared to their own. I don't know about people from the USA although our fuel is a lot more expensive than what they pay. However if they visit here, that would only affect them if they hired a car. It's hard for me to pass an opinion really as I live here.


• United States
11 Jan
Definitely those of us who live in the U.S. state of Illinois pay high taxes. Property taxes are absurdly high.

• United States
12 Jan
@WiseGhots
It is. My state is the #1 state people are fleeing. Other states like Florida are much cheaper in which to live. We have all family here, so it is hard to leave everyone behind.

• Cagayan De Oro, Philippines
11 Jan
It depends on one's status. Employees earning within the brackets of minimal income are exempt from paying taxes but they suffer the consequence of a higher tax rate imposed on businesses and other sectors.

• Lagos, Nigeria
11 Jan
We don't pay much tax here