Found any 'bobby-dazzlers' in your area ?

United States
January 11, 2019 3:30pm CST
I bet you are wondering now what the heck is she talking about cause the term may have actually been coined by the guy I heard it used from: Gary Drayton from the crew currently digging on Oak Island. Yep, that is correct, the crew that is working side by side with brothers Rick (oh is he 'very easy on the eyes') and Marty Lagina who want to set the records straight in historical findings of the area that has been under exploration for 223 years already, has a great metallurgist who loves phrase-making like 'holy schoomolie' and the newest 'bobby-dazzler' which really means a great ornate find wherever your metal detector says there might be something hidden, a treasure under the ground you are walking on. So have you discovered any 'bobby-dazzler's ?
11 responses

• United States
11 Jan
Not around here I haven't, I need to get a metal detector again and see what I can find.

• United States
11 Jan
It sounds like a good hobby for me to get into but the expense just isn't affordable so I just shovel around. Let me know what you do
@hillhjill
cause I am curious what you find . . . thanks for commenting and happy new year

• United States
11 Jan
@enlightenedpsych2
thank you and happy New year to you, I bet there is a bunch of stuff around here considering the population is a 100 people lol.

• United States
12 Jan
@hillhjill
really that many,

now that is really cozy living huh / How far from your nearest neighbor ?


• Caracas, Venezuela
11 Jan
Never heard of that word before. I was actually trying to look it up. haha

• United States
12 Jan
Me thinks the Australian back ground of it is helpful and thanks to JudyEv she made it clear, it is an old saying -- thanks
@jvicentevalera
for stopping by

• Caracas, Venezuela
12 Jan
@enlightenedpsych2
Oh yeah I guess that's why there was no results apparently. I remember JudyEv great mylotter. I will stop by as long as I can. :) Have a nice Saturday!

• Bunbury, Australia
12 Jan
That is a really old term and was used here for anything that was a bit special or out of the ordinary.

• United States
12 Jan
Ow thank you kindly
@JudyEv
to clarify that Gary Drayton did not coin it but just copied and uses it so cutely . . .

• Serbia
11 Jan
It would be nice to have some tools to find gold.



• United States
12 Jan
If gold or other precious metal it is you seek
@Nevena83
have you thought of buying just a small metal detector ? oh and thank you for stopping by and commenting

• Serbia
12 Jan
@enlightenedpsych2
I never thought about it, because I'm not lucky to find gold.


• United States
14 Jan
@Nevena83
gold may be very 'exciting' to discover but I am always looking for more valuable stuff like artifacts that emphasize the current time frame when people started coming into America . . . and the oak Island mystery is one that has a long standing fleet of explorers but little correct documentation that states history has been incorrect all this time.


• Green Bay, Wisconsin
13 Jan
No, haven't heard it before and haven't found any treasures lately.

• United States
14 Jan
Have you looked in the mirror lately
@just4him
(treasure is looking back at ya . . .)

• Green Bay, Wisconsin
15 Jan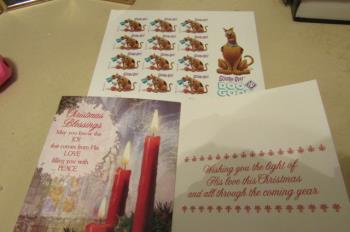 @enlightenedpsych2
You're sweet.


• United States
15 Jan
@just4him
awww I love it ! It is virtually up lifting



• United States
12 Jan
He is smart, handsome, rugged, I mean gosh watching the show just for hum, you learn so much--- he is mighty dedicated
@CarolDM

• United States
12 Jan

• United States
11 Jan
I haven't,,I have a metal detector in storage,,but not sure it would be that valuable..I think you need a pretty good one to find interesting items.

• United States
12 Jan
Any one will do that finds non-ferrous metallic items is useful so go dig it out
@snowy22315
and use it , let me know what you discover, ok ? Thanks for stopping by also

• Canada
11 Jan
So what is the name of this show?? I want to check out Rick too!

• United States
12 Jan
Aha the addition of mentioning one of the show people are good looking someone else is curious so I shall say the title is Oak Island: Digger Deeper on History channel 56 Thanks for stopping by
@Hate2Iron
and hope your new year is going well

• United States
11 Jan
No bobby-dazzlers, but thousands of nails, bolts, screws, nuts, and washers that were scattered over our back yard on Christmas morning when that car crashed through our garage. That's a good show, though. Might have to check out Rick.



• United States
11 Jan
The show is on History channel (56) every Tuesday night starting at 9pm EST and then a replay 2 hour show either Friday or Saturday nights with bonus footage. The brothers are great, the show is very interesting and I recommend it highly to learn and be entertained. Thanks for stopping by
@1creekgirl