Take me back to Crete.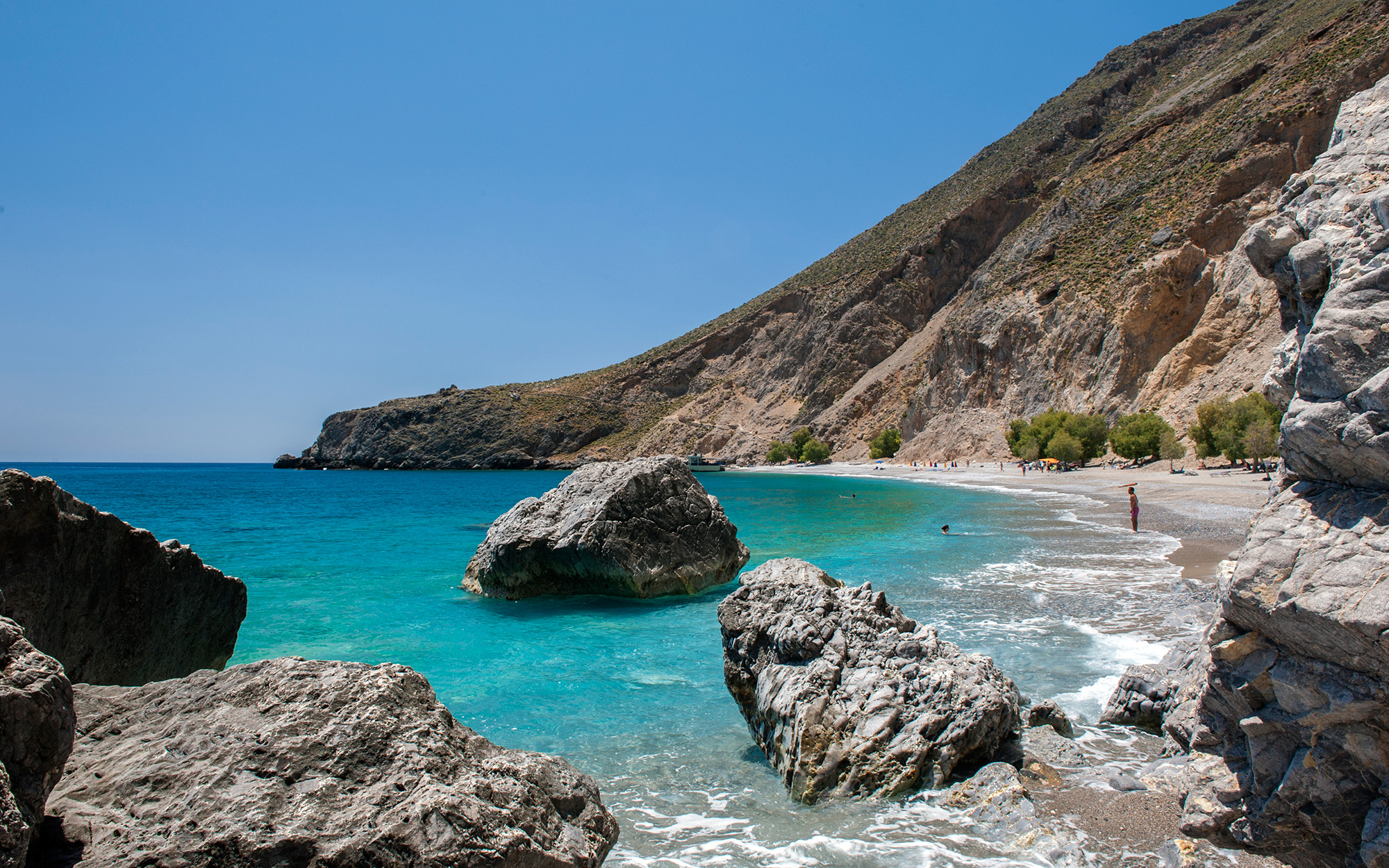 Ireland
January 11, 2019 4:22pm CST
Sometimes a hermit's cave starts to seem attractive, a place remote and stark, a nightmare for an estate agent or realtor to sell. "Far from shops, schools and entertainment, with no amenities and little natural light" - good luck with trying to sell a property like that. But so long as the hovel was carved into a hillside on the southern coast of Crete it wouldn't be all bad. On a good day you could sit and watch Africa shimmering in the distance, and your ears would pick up only the faint sound of waves washing through the shingle on the beach at the foot of the hill, and the bleating of goats. The curious light of the sun would shine loudly on you, the air redolent with wild flowers and the dry, desert wind from Africa. A weekly three mile hike along a cliff path would take you to a village where you could buy what was needed to supplement the wild cucumbers and tomatoes that grew everywhere among sage and dill. Days would be filled with swimming, reading and meditating with no need for a watch, and no reference to past or future, no tenses to learn.
6 responses

• Wapello, Iowa
11 Jan
It sounds good...As long as the wi-fi is fast enough and the hot tub is big enough.

• Ireland
11 Jan
@xander6464
Wi-Fi wasn't great back in the seventies on the south coast of Crete.

• Wapello, Iowa
12 Jan
@xFiacre
I remember that...Well, I didn't spend a lot of time on Crete in the 70's but everywhere I was, had lousy wi-fi.


• Uzbekistan
11 Jan
My husband and I only stayed on the north coast. We were there at the end of October/beginning of November. We belonged to the last group of tourists before the hotels closed for the winter season. I know, however, that the south coast was the area where the hippies used to stay. So you were a hippie, too? I wonder what has happened to hippiedom. Maybe the last specimen can be found in Indian ashrams, now old and wrinkly and with grey/white hair, still smoking pot and dancing in the moonshine humming monotonous tunes.

• Ireland
11 Jan
@maluse
South coast was great for hippy culture as was Goa. I was in Goa at the end of the hippy era too, but since I can remember it all very clearly I obviously wasn't a very good hippy.

• Ireland
11 Jan
@MALUSE
Age is the only substance that blows my brain cells. I prefer to be able to think rather than to be mentally compromised.


• Bunbury, Australia
12 Jan
Sounds ideal - nearly as good as a desert island.

• Los Angeles, California
12 Jan
That is a lovely serene scene.