A Milwaukee businesswoman receives a gift from her hometown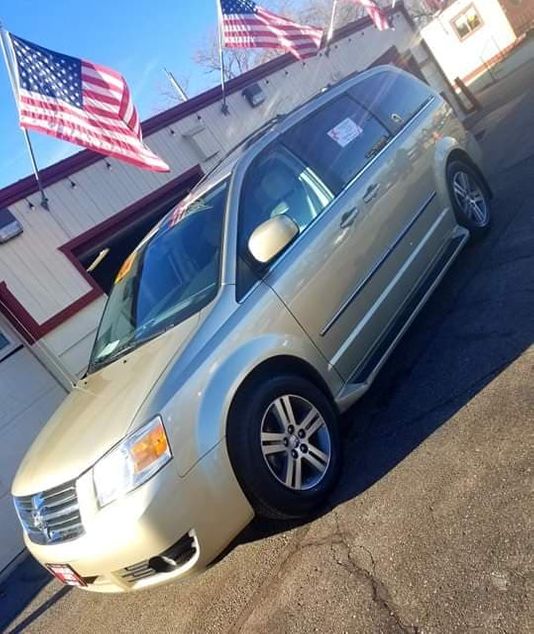 Lake Charles, Louisiana
January 11, 2019 6:39pm CST
The giving way of life paid off huge for Jennifer Clark who is the owner of Jen's Sweet Treats which is located in Milwaukee Wisconsin. Jennifer who is known for her charitable work like buying food for the homeless and her donation of money to the families of deceased police officers recently car trouble since the van that she owns was no longer working due to old age. Thanks to Jamyn Rukavina who led a campaign raising effort through Go Fund Me, was able to raise enough money for Jen to receive a 2010 Dodge Caravan free of charge from Diamond Jim's Motor Cars as the community's way to thank her for her generosity in Milwaukee.
5 responses

• Lake Charles, Louisiana
12 Jan
The way of giving according to God's law is correct.

• Los Angeles, California
12 Jan
That was a nice thank you.

• Lake Charles, Louisiana
12 Jan
Jen deserved her reward from her people in Milwaukee.

• Lake Charles, Louisiana
12 Jan
God's word does not lie that assisting other people without expecting a reward at the moment. It will come when we will be needing it most.

• Philippines
13 Jan
@Deepizzaguy
Indeed. However, there are some people who expect returns from doing good deeds.



• Lake Charles, Louisiana
13 Jan
I agree with you since good deeds get rewarded in due time.

• Bunbury, Australia
12 Jan
What a wonderful gift for a kind generous lady.

• Lake Charles, Louisiana
12 Jan
It is an amazing story of a community thanked Jennifer for her kind work in Milwaukee.