Smoking Strikes Back to You!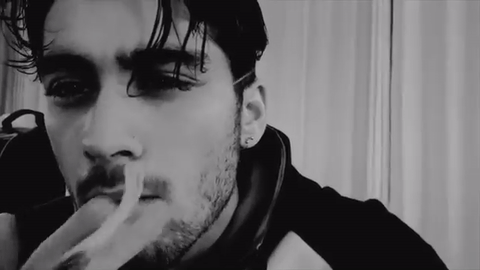 Philippines
January 11, 2019 10:03pm CST
During my days working in the hospital, I had seen some of my patients who are inflicted with different types of carcinoma or cancer and it is related to smoking cigarettes. Sometimes ex-smokers will still have the bad effects of it, despite stopping to smoke. It is because the damaged lungs' cells were irreversible, that depends on how long they've been dependent on smoking. It is not guaranteed that you are saved or be fine after quitting it. However, we still need to cut it off to prevent from having secondary complications. 'Do you smoke? If yes, how many sticks of cigarettes you puff per day?' If no, how will you encourage smokers to stop smoking?' Image Credit: i.gifer.com
8 responses

• United States
12 Jan
Unfortunately I do, but not much. A pack could last me 3 days. My daddy smoked all his life and when he quit he went down hill.

• United States
12 Jan
@Shavkat
I'm wanting to yes, my dad did have a hard time, but he passed away 6 years ago.

• United States
12 Jan
You are young, you can do it!! I'm 64 and smoked 40 years. I'm just waiting for Medicare to kick in to find out just how much damage it did--my insurance was cancelled when the ACA passed and insurance prices soared. Tests are too costly for me. But..you will quit when you are ready and not before. I just happened to be ready after 40 years. I tried to quit before but didn't really want to. I hope you will quit. Even though you're not a heavy smoker, it still damages your lungs and other organs.


• Anniston, Alabama
12 Jan
I take carre of a stage 4 non small cell lung cancer patent 24/7 I know about what smoking does too.

• Bunbury, Australia
12 Jan
I've never smoked but I love standing next to someone who does. Luckily I don't often get the chance to do this.

• Bunbury, Australia
12 Jan
@Shavkat
I love breathing in the smoke. I think if I had ever started smoking, I would have found it very hard to give it up.


• Canada
12 Jan
I smoked when I was young but have not smoked in 49 years. I hope my example has helped someone.

• Canada
13 Jan
@Shavkat
It's not easy but it can be done. It makes no sense to breathe smoke.

• Philippines
14 Jan
@1hopefulman
I hope the other factors like air pollution need to be solved



•
12 Jan
@Shavkat
yes, it will never not do any good to you.

• Philippines
12 Jan
I don't smoke but either to encourage someone to stop their vices because its their choices. They have some reason why they smoke. Of course, park on your risk.

• Roseburg, Oregon
12 Jan
I never started smoking because I think people that smoke stink and their home stinks of smoke. It is nasty.

•
16 Jan
@Shavkat
No, I do not smoke but I get a lot of 2nd hand smoke in my face. I hate that I do not smoke but I have to inhale or smell smoke from those that have to smoke.