My next reading: Eat, Pray, Love (by Elizabeth Gilbert).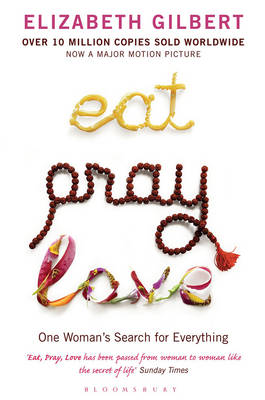 January 16, 2019 10:23pm CST
On the recommendation of my girlfriend (who is insisting that I read other books besides college, haha!) I'm going to start reading this book: Eat, Pray, Love. It has already been turned into a film, with Julia Robers in the lead role. The film I already watched and I liked quite a lot, but is the book as good as it? What can you say to me about this book?
5 responses

• Bunbury, Australia
17 Jan
All I can say is that I've forgotten most of what the book is about. I did enjoy it though.

• India
18 Jan
Yes, it made me want to travel like her. But the movie was not up to the mark


•
17 Jan
I've read the book many years ago and watched the film too. Enjoyed both reading and watching


• India
17 Jan
I liked the book...Not so much the film. There is a sequel Committed

• India
18 Jan
@WiseGhots
yes, but I wont spoil the plot..You can read it.