When You Say You'll "Pray for Someone," You're Usually Just Tightening Your Blindfold


Oklahoma City, Oklahoma
February 9, 2019 11:58am CST
That's another thing Kenneth Copeland Ministries' Partner Letter reminded me of. In every letter, Ken tells us 'he & Gloria love us and pray for us ever`day.' And so, Ken tells us a partial truth ... It
is true
that they're hoping we reach our greatest potential and live a happy, prosperous life; but they don't want us to find heaven until we die (so-deeply do they
not
want us to find Heaven until we die, they convinced themselves- and reaffirm the belief-that you CAN'T go to Heaven until you die!) Preachers all over--perhaps even myself--train us to sculpt our Jesus-masks---the 'personas' (root of the word "character") we put on over our true selves. When we 'pray for someone,' we're praying that their character's role in the plot work out for the good of everyone in the story---we don't really care if they're happy or satisfied (even if we
say
'we pray they
are
happy and satisfied'), as long as they can "fake it" until there's nothing else to do but BE happy & satisfied. http://www.mylot.com/post/3249925/prayers-misused When someone says they have a problem, and you say "I'll pray for you (that things get better, that you get well, that your helpers help well, etc.)"; that's mostly just a nice way of saying, 'Not my problem ... good luck

'
2 responses

• Virginia Beach, Virginia
9 Feb
When I say I will pray for some one, I DO, except that I ask for GOD'S Will. He can do anything but He likes to be asked. I suppose the Copelands missed the scripture where Jesus told the Pharisees that "The Kingdom of God is WITHIN you!"

• Oklahoma City, Oklahoma
10 Feb
Maybe you fool yourself into THINKING you pray for them; and you REALLY ARE thinking about them to yourself, which I imagine God sees you doing ... but 'your prayer for them' helps even less than your cheering helps a golfer sink a putt!

• Virginia Beach, Virginia
10 Feb
@mythociate
You may fool yourself into thinking you know what you're talking about but everyone who reads your words knows there's deffinately something wrong with your mind. Could it be too many meds or not enough?

• Oklahoma City, Oklahoma
12 Feb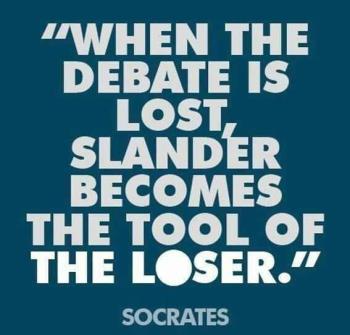 @UncleJoe
whatever you need to distract you from the reality that upsets you


• Baguio, Philippines
9 Feb
When we pray, God already knows beforehand what are we going to say...if we pray it should be sincere, God sees through the heart...God is not mocked, we reap what we sow...

• Oklahoma City, Oklahoma
10 Feb
And Jesus says that God hears your SECRET prayers ... So if you tell someone you're praying for them, your prayers might be erased from existence.

• Baguio, Philippines
11 Feb
@mythociate

...Yes some people just say what they mean but don't mean what they say...

...