A Diference A Day Makes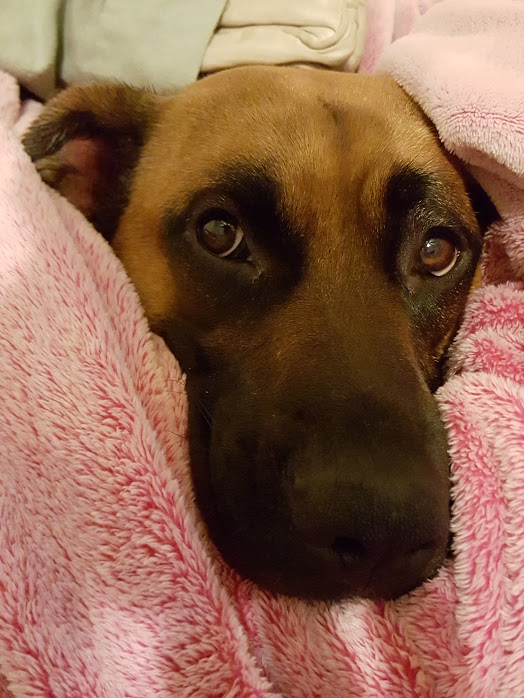 Redlands, California
February 10, 2019 12:44am CST
Get your sleep kids. My sister just woke from a long slumber and now so chirpy. And ate some spaghetti my brother made. Very cheerful now compared to her grumpy behavior yesterday. She comes out of her room, as she let her coffee sit most of the day as she slept. Uh OH, just gave all my coffee to the dogs. As they ever need to be more hyper, but they are some coffee fiends. Lucky you napped and can already hear them bouncing off the walls. Dammit I knew I should have went to nap earlier, now they going to keep me up. Oh well, it least everyone in a good mood.
6 responses

• Roseburg, Oregon
10 Feb
Is that one of your pretty dogs. Sweet dogie

.


• Redlands, California
12 Feb
Thanks bud, she plays like no other and sleeps like no other.


• Philippines
12 Feb
@crossbones27
I thought he.lol I think she can capture the suitors with these eyes.


• Redlands, California
12 Feb
@Shavkat
She can capture many suitors with those eyes, but she will not.

One is enough for this world, no more Brooklyn's and get some will see it as sad, but its reality



• Redlands, California
12 Feb
When there is a little left, Kai has been known to just help her self if you leave to close to her and then we wanted to see if Brooklyn liked it and she more than did. I imagine its not the greatest for them, but one has to live a fun life also. Its important or why live at all?

• Switzerland
12 Feb
@crossbones27
I fully agree with you because a boring life is not at all a life.

• Redlands, California
12 Feb
@LadyDuck
We all need fun even if it is s bit bad for liver kidneys or whatever. Brain is always most important because can over ride things. Next time will send some little guys to protect liver and kidneys so the brain gets its brains back.



• Pamplona, Spain
12 Feb
Love the image of the dog she is lovely and looks like she has just woken up from a nap.


• Redlands, California
12 Feb
Probably did, can tell my sister took it pink blankets I only know black or blue.


• Philippines
11 Feb
Really you give coffee to your dogs.

So, they are more active when thwy had coffee. Well at least, even the dogs get affected by the caffeine of the coffee.


• Redlands, California
12 Feb
I do not think we tried, but Kai is a coffee thief and then we just wanted to see if Brooklyn liked and she not only likes it but loves it.