What Are The Best TV Shows to Watch On A Monday?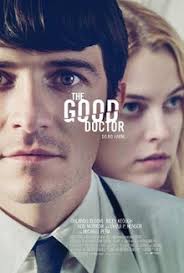 February 11, 2019 12:31am CST
Monday TV is difficult for me. I'm used to watching broadcast television programs, (I'm old), but broadcast TV has gone down hill the past few years. The only thing I enjoy on Monday's is "The Good Doctor". What else is there? Don't even bother suggesting "The Bachelor"
7 responses

• United States
11 Feb
I enjoy the medical shows as well, The Good Doctor is a favorite. Manifest is a new show on Monday's but I have not watched it. New Amsterdam is on Tuesdays. Chicago Med, Fire & PD are all on Wednesday. I record all of these and watch them commercial free.

• Canada
12 Feb
I like all the Chicago shows too

• United States
12 Feb
@Happy2BeMe
Yes indeed. Got a little carried away. He was asking about Monday's. Do you like New Amsterdam? It seems the most real life med show to me.

• Nairobi, Kenya
11 Feb
I barely watch any Tv shows. Only news and a movie sometimes if i come across one

•
11 Feb
Im really amazed at how many great, free, and commercial free old movies are available on Youtube. Last night I watched a GREAT old Gregory Peck movie from 1954, "Night People". It's about an Army intelligence officer dealing with a cold war incident in post war pre-wall Berlin. What a great movie. I've watched it many times, but it's still hard to find, or so I thought. There are a bunch of Gregory Peck movies on Youtube. Lately, I've also watched "Fate is the Hunter", "Bear Island", the entire Nero Wolfe TV series from the 90's, I hardly need anything else.

• Nairobi, Kenya
11 Feb
@jprtist
I also realized there are movies on Youtube so am not buying them anymore lol


•
12 Feb
@jprtist
I have Netflix so can watch anything I like on it anytime and not just Monday.

• Los Angeles, California
11 Feb
I only watch sports live. Everything else is recorded or streaming.

• Philippines
11 Feb
I am the same with
@Missmwngi
since I don't have time to do this.