Just think.. #1 There was no Sun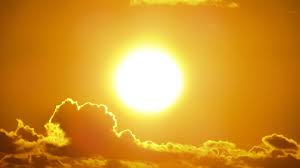 India
February 11, 2019 11:03pm CST
What if, there was no Sun. Basically no source of light in the solar system. Maybe we would not have known the importance of light. So maybe there would have been no electricity. Obviously, sun is the source of life on earth as well. But just imagine there was another source which didn't have a light of its own. Everything would be so dark. The only thing that would be visible in the night sky would have been the twinkling little stars smiling in the night sky. Maybe then all we could think of would be who lives near that twinkling objects. It would be so different.. Good Morning My Lotters.. How would your morning be without the sun, if at all there would be any morning? picture is from google images
7 responses

• United States
12 Feb
Good morning and, beautiful photo.

• United States
12 Feb
@Sheali
You're welcome. I didn't mean to put lol.

• Nairobi, Kenya
12 Feb
The world would go to a halt


• Perth, Australia
12 Feb
@Sheali
Things would surely be different. A lot of things would go bad too. A lot of things on this Earth needs sunlight.

• Philippines
12 Feb
We would probably look different because of adaptation just like fishes in the deepest part of the ocean where pressure is great and light never reaches, they look weird. Our eyes would probably be like night vision goggles lol.

• Anniston, Alabama
12 Feb
Life would be different for sure.

• Lenox, Georgia
12 Feb
I enjoy seeing the sunrise and having the sun now and then. =)