No Place Like Home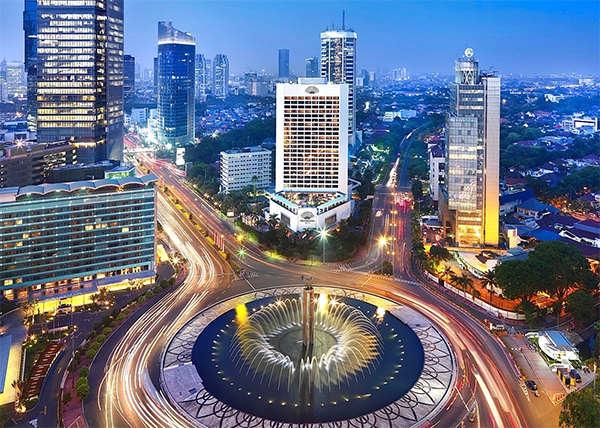 Indonesia
February 18, 2019 5:08am CST
"No Place Like Home" That's what I feel every time I go to somewhere new and stay longer than two weeks. I like to traveling a lot .. really really alot. Sometimes I live there too for works. I am living in Jakarta but sometimes I go to Surabaya a really far city from my home town. Sometimes I go another country like Singapore or Vietnam. All new places always take my breath. They are so beautiful, they are so unique and of course, all their traditional cultures always blow my mind. Am I happy go there? Of course! But do I love them so much to leave my hometown Jakarta or leaving my country, Indonesia? I am not sure. Totally prefer to back to my home town. No matter how much traffic, city problem inside the city, I always choose my hometown. I love my hometown. It's beautiful. It's unique. It's Jakarta. It's my hometown.
5 responses



• Thailand
18 Feb
so true especially if you will look out of the window and see this sight? wow... amazing

• Thailand
20 Feb
@redtesha
it's fine sometimes it is okay to imagine. sometimes not. we have the same issues here in Bangkok, relax

• Caracas, Venezuela
18 Feb
That is so great that you think of your city that way. I would say the very same thing about my city, however I would like to experience what it feels like far away from home to see If I will ever get to say such phrase.

• Indonesia
19 Feb
My job requires me to travel frequently and incidentally I also like traveling. But from my experience, nothing can beat the feeling of homesickness back home. The feeling of comfort and the aroma of home cooking makes me miss myself back home hehehe

• Caracas, Venezuela
20 Feb
@redtesha
Yeah, I totally get it. And even get to see your city, the streets, your neighbors, and your own family. Totally understandable!

• United States
19 Feb
Wow i envy that your a traveller

• Canada
18 Feb
I agree I like going places but I am always glad to come back to the familiarity of home.