Chocolate makes my day even better!!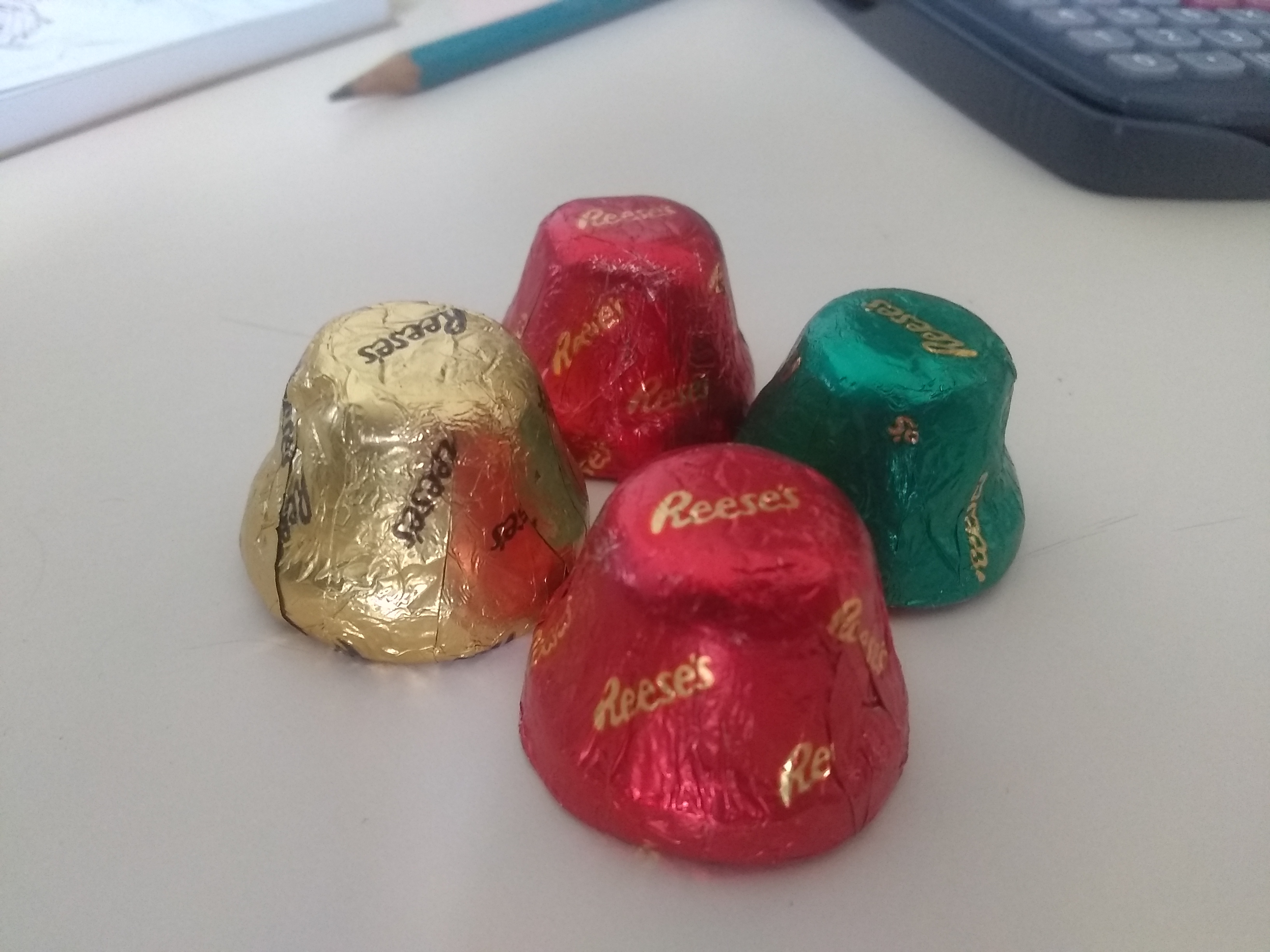 Venezuela
February 18, 2019 11:53am CST
Some friends of my family sends us things because of the terrible situation in Venezuela, today we got a box with daily essentials (shampoo, soap and things like that) and a HUGE bag of chocolates...I COULDN'T BE HAPPIER hahaha, there came two huge bags of Reese's ?? I just love them, do you like them? What chocolates from your country do you think it's the best?? From Venezuela I love Carre! Do you know it? Have you tried it?
9 responses

• Los Angeles, California
18 Feb
Chocolate makes anything better!

• United States
18 Feb
I love Reese's too!! Well, I have always like the candy bar called 3 Musketeers. It is covered in chocolate and has a soft center.

• United States
18 Feb

@sianadrl
It is really good. Wish I could give you half!!

•
18 Feb
National Chocolate Day comes in October but who can wait that long

Reese's peanut butter cups are a favorite of mine! And I bought some chocolate chip cookies yesterday so I'm ready to celebrate today



• Venezuela
18 Feb
I hope you can try Carre someday, they are delicious!!

• Canada
18 Feb
Glad you are enjoying then. Here in this area Gagnons would be the most popular. Their chocolate is really good. They even have a chocolate museum.

• Venezuela
18 Feb
oh wow a museum of chocolate? I wish I could visit!

• Canada
18 Feb
@sianadrl
it is very interesting and you get free samples too

• Venezuela
18 Feb


• Venezuela
18 Feb
Yes I agree!!, well things are pretty bad, the political and economic situation has pretty much destroyed my country

• United States
18 Feb
we all agreed here.Chocolate makes everyone feel better.


• Venezuela
18 Feb
I'm not sure hehe they are not available in my country