Russian Doll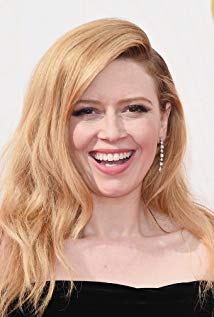 Pueblo, Colorado
February 18, 2019 12:46pm CST
After my Umbrella Academy binge watch this weekend, I had to start another Netflix Series. It was on my watch list, but my sister told me I had to watch Russian Doll, on Netflix. She said it was Randolph weird, which is good. I didn't realize it had Natasha Lyonne. I've had a fan crush on her for years. Her appeal to me is undefinable at this point. Her starring in the series is a huge part of why I like it. but it is a very provocative series I'd recommend to anybody. Give it a shot, or tell me why you like/don't like it. And can somebody please help me figure out why I find Natasha Lyonne so incredibly hot! https://www.imdb.com/name/nm0005169/
8 responses

• Canada
18 Feb
I have watched a few episodes. Not sure if I like it or not I haven't decided. It is definitely different though and a huge hit from what I heard.

•
26 Feb
@jprtist
I( started to watch Umbrella Academy and then went to someone else. I was thinking of checking out Russian Dolls. I am watching Colony and really love it. Started to watch Jarhead but really did not like it.


• United States
26 Feb
@Hannihar
u Can watch ALL your favorite Tv shiows online in your desktop for FREE



•
26 Feb
@kepweng
Thanks but I watch things on Netflix. My computer technician gave me something one time but I like Netflix too much and there is a lot to watch on that.

•
18 Feb
I've read some reviews.. All of them are saying: "It's amazing!"

• Pueblo, Colorado
20 Feb
I finished it last night. It just gets better and better. What's going on in it, is the subject of the mystery about the plot. When I read Lyonne's IMDB bio, I understood that the star, who's also the creator and head writer, was doing what most great writers do, and incorporating her own experiences, and life story into her stoiy. I was a nut for Natasha Lyonne before the series. I'm even more of a fan of her's now. What an incredible woman she is. I won't go into it more, I don't want to be a spoiler, the show is too new. But I do hope you get a chance to view the whole series and that you like it at least a little compared to myself. I hope I haven't blown the show up too much.

• Toccoa, Georgia
20 Feb
I have not heard of that show.

• United States
18 Feb
I do not have Netflix, so I am not familiar with that series. Glad you enjoyed it.

• Canada
18 Feb
I have no idea what it's about!

• Pueblo, Colorado
20 Feb
Have you watched it, and don't understand it, or is it that you've watched a few episodes, but still don't understand?

• Canada
20 Feb
@jprtist
I just saw the trailer but it didn't seem that there was anything that attracted me to watch it.

• Pueblo, Colorado
20 Feb
@1hopefulman
I read your profile, and completely understand why you would never like the show. Please don't watch it.


• United States
20 Mar
I like Natasha Lyonne from Orange is the New Black and put this series on my "to watch" list. One of these days I'll get around to watching it.