The Library in the Catacombs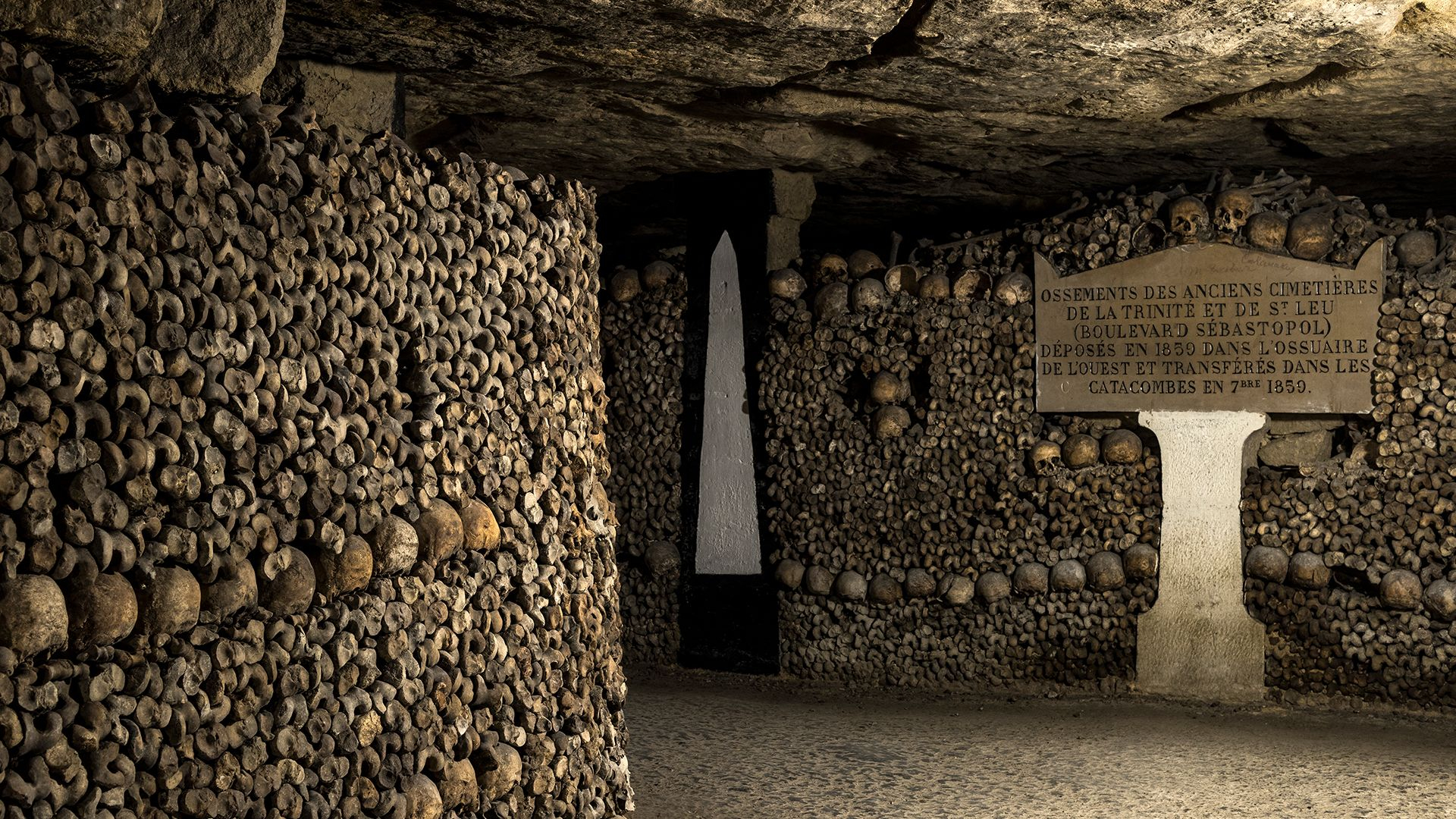 Daytona Beach, Florida
March 13, 2019 10:26pm CST
Many different things have been written about the catacombs lying deep beneath the "City of Light" Paris, France. Many say they are dangerous but also many tourist wish to go down into depths to see it all for themselves. It is a scary adventure with people having to wear miners' helmets since there is no electricity and you have to pierce the thick darkness. One never knows what one might find down there and people have gotten lost. It is no wonder that the souls of the dead are restless beneath the streets of Paris. What you might not know is that most of the catacombs have been illegal to enter since 1955. Some adventurous souls known as urban explorers calls cataphiles have chosen to make a world of their own down in the darkness and there they paint, sculpt, and create other art forms. To keep from being discovered or thrown out they have built false walls, trapdoors, and secret chutes. In one of their secret chambers is the La Librarie which is filled with books sitting on hand-carved shelves. You can take the books for reading only first you must find a cataphile to guide you. Would you like to see this secret world and take a book to enjoy? Photo of the catacombs where tourists go
6 responses

• Los Angeles, California
14 Mar
I have been in the Paris catacombs! There is a section open for tours.

• Daytona Beach, Florida
16 Mar
Did you take a book out of the library or did you not venture so far
@JohnRoberts


• United Kingdom
14 Mar
I have heard about them but never visited! (Yet)

• Banks, Oregon
14 Mar
It would be an adventure and, it looks amazing, but since it's illegal and, people made a world in it no lol.


• Daytona Beach, Florida
16 Mar
That would of spooked me for sure
@DianneN